Irene Sendler was the Zegota resistance group's head of the children's department. She risked her life to smuggle children out of the Warsaw ghetto, place them with Polish families or orphanages, give each child a new identity, and keep records so that they could be returned to their families. In 1943, the Gestapo arrested and sentenced her to death, but she was rescued by Zegota.
Polish social worker, nurse, and head of the children's division for the Council for Aid to Jews, Zegota, Irena Sendler (an underground resistance group during WWII). She has received the Jan Karski for Valor and Courage and been named a Righteous Among the Nations by Yad Vashem.
Irena Sendler, a humanitarian with a remarkable life story, saved the lives of several Jews during World War II. She is, to put it mildly, an inspirational figure. This essay will examine the life of this important person and her contribution to the Holocaust.
Early life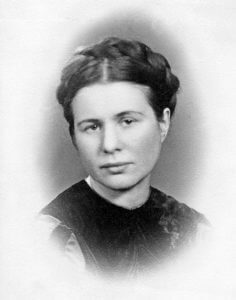 Irena Sendler, also known as Irena Kryzyzanowski at the time of her birth in Warsaw on February 15, 1910, was the child of Janina and Dr. Stanislaw Kryzyzanowski. Irena was raised in Otwock, a nearby town, even though she was born and raised in Warsaw.
When Irena was just seven years old, her father, Dr. Stanislaw Kryzyzanowski, passed away from typhus that he caught while caring for patients. Stanislaw had a significant influence on Irena's life values despite passing away when she was very young. She said that her father "taught me that if you see a person drowning, you must jump into the water to save them, whether you can swim or not."
Irena was able to study Polish literature at Warsaw University thanks to the financial support of numerous Jewish community leaders who assisted with Stanislaw's studies after his passing.
Irena disapproved of the ghetto bench arrangement that had been put in place in various institutions before the war while she was a student. She responded by damaging her grade card, for which reason the university suspended her for three years.
This was the first of Irena's demonstrations against Jewish discrimination, but it was also the start of her work as a humanitarian, defending the lives of Jews throughout the Holocaust.
How Did Irena Sendler Help During the War?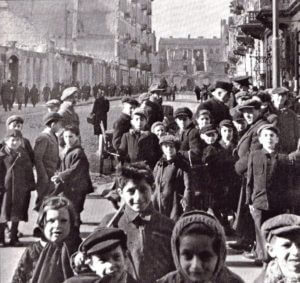 Irena began assisting the city's Jews by giving them food and drink as soon as World War II began, when the Germans conquered Warsaw, the city where she was born. Irena was unable to reach individuals in need of her help after the city's ghetto was constructed. She then began to think of further ways to assist.
When the Warsaw Ghetto was created in the year 1940, Irena began to smuggle orphaned kids out of the area. She gained entry to the Warsaw Ghetto and access to the orphaned children who lived there by using her position as a social worker and paperwork from a Contagious Disease staffer (who later joined the underground group Zegota).
following the creation of the Provisional Committee for Aid to Jews (Zegota), an underground Polish resistance organization, in 1942. Irena was shortly named the division's head for children. Irena and her group at Zegota assisted in the evacuation of some 2,500 Jewish kids from the Warsaw Ghetto. Irena's team would remove kids from the ghetto using four basic methods, which are as follows:
through an outdated courthouse close to the ghetto.
Escape via underground tunnels, like the sewer.
conceal in a bag of luggage before being rolled out by a trolley.
via ambulance, concealed under stretchers, pretending to be ill or actually being sick.
Those who were saved were distributed to a variety of orphanages and religious organizations that took in disadvantaged kids. Irena utilized her connections to various locations to bring the kids in under false pretenses. Religious institutions in and near Chotomow, Turkowice, and Lublin, as well as the Rodzina Marii Orphanage, were some of the main locations these kids were transported into.
Why Was Irena Sendler Imprisoned?
Irena was detained on October 20th, 1943, and then taken to Piawiak jail. Irena gave the interrogators false information while she was being tortured to learn more about the other Zegota members. Irena was eventually given a death sentence, but she was spared from execution because other Zegota members paid off jail guards to help her escape.
Nazi officials amusingly reported the day after Irena's escape that she had been shot, placing posters with this fake information all throughout Warsaw. Irena spent the remainder of the war in hiding before beginning to try to find the parents of the kids she had saved. Sadly, almost all of these parents had perished in the Holocaust.
Later Life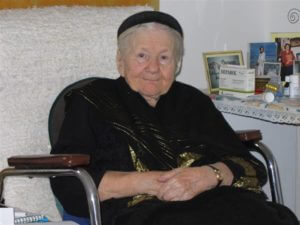 Irena continued working as a social worker after the war was over. She received various honors for her exceptional bravery and courage, including the Jan Karski Award for Valor and Courage and the Righteous Among the Nations from Yad Vashem, which were also mentioned above. Irena has also been nominated for the Nobel Peace Prize and received Poland's Order of the White Eagle in addition to these accolades.
The remainder of Irena's life was spent receiving care from Elzbieta Ficowska in Warsaw. Irena sneaked Eizbieta, who was six months old at the time, out of the city's ghetto.