There is an upside-down fig tree in Bacoli, Italy. No one is quite sure how the fig tree ended up there or how it survived, but year after year, it continues to grow downwards and bear figs.
It is amazing to see an upside-down fig tree growing from the roof of an old ruin in Italy. Epiphytic growth refers to a type of growth when a tree grows on another plant or structure without becoming a parasite.
In this instance, the ancient ruin's roof is covered with soil and trash where the fig tree has grown. The tree is firmly planted thanks to the roots that have grown around the roof's stones and cracks over time.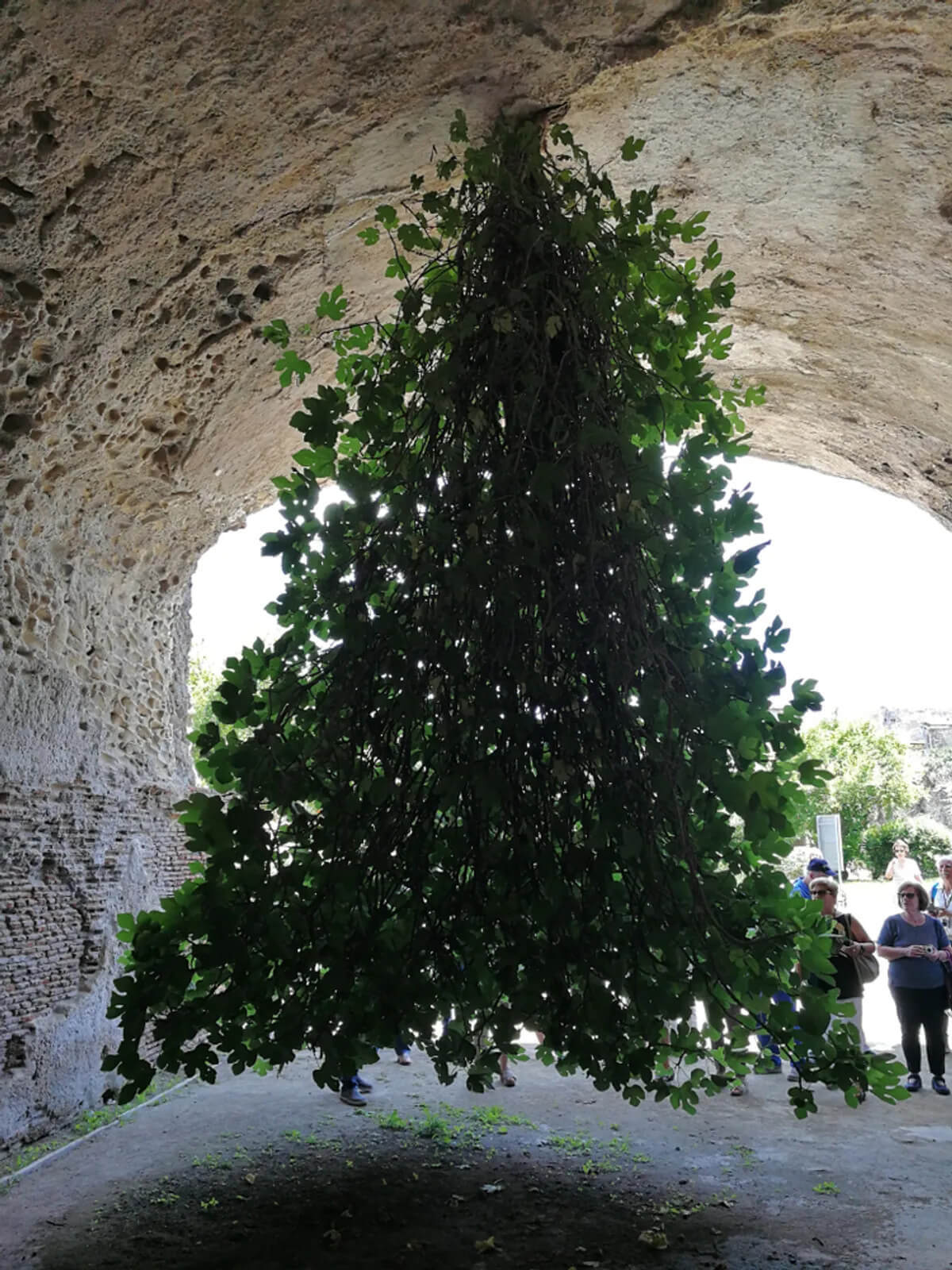 The tree is probably growing upside-down since there isn't much light on the roof, which makes it grow toward the light. The fig tree will have branches and leaves that drop down to the ground, giving it a lovely and distinctive appearance.
This fig tree's development may have ecological advantages in addition to being aesthetically pleasing to the surroundings. The structure of the old ruin can be stabilized by the tree's roots, limiting further erosion and damage. The figs that the tree produces can serve as a source of food for the local species.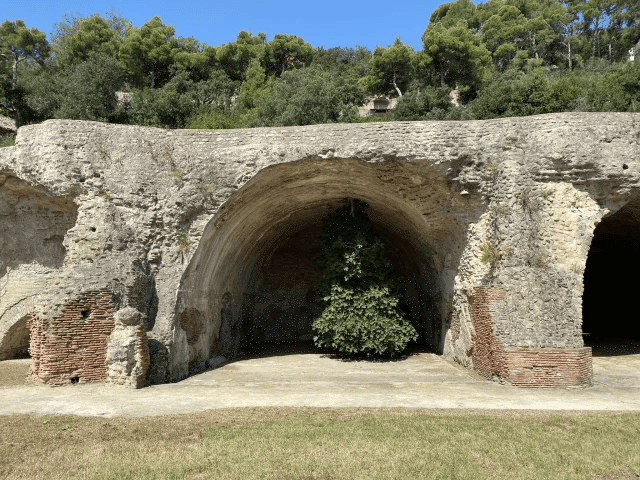 Overall, the upside-down fig tree growing from the roof of an ancient ruin in Italy is a testament to nature's ability to adapt and thrive in unexpected places.