Portland, Oregon is home to the tiniest park in the world, a two-foot-diameter circle. Mill End Park is the name of this park.
The tiniest park in the world was formally dedicated to Portland, Oregon, on St. Patrick's Day in 1948.
The world's smallest park is Mills End Park.
Mill Ends Park is situated in the middle of a parkway in the heart of Portland, Oregon.
This park is the tiniest park in the world, according to the Guinness Book of World Records from 1971, spanning only 452 square inches (2 feet across).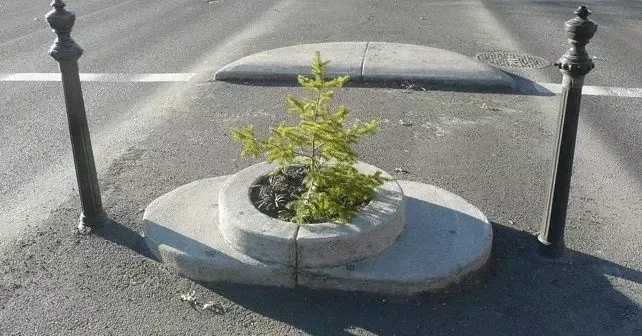 In addition, Portland is the location of the biggest urban forest in the nation, covering 6,000 acres.
A light post was originally intended to be placed in the area where Mill Ends Park now stands.
Who Built The Worlds Smallest Park?
Local Irish columnist Dick Fagan was sitting in his second-story office window staring at the empty space when the light pole failed to emerge.
Fagan made the decision to do something, so he planted flowers there and gave it the name "Mill Ends" after his column in the Oregon Journal.
For context, "mill ends" are the peculiar, useless pieces of wood that are left over from milling.
The park was formally dedicated to the town of Portland on St. Patrick's Day in 1948.
Fagan, who was well-known for his inventive comedy, frequently discussed "goings on" at the park in his columns, including the various hardships endured by the leprechaun population that called the area home.
He frequently wrote in his writings about his encounters with his pal and chief leprechaun Patrick O'Toole.
The leprechaun leader asserted that Mill Ends Park was "the only leprechaun colony west of Ireland" in Fagan's writings about his encounters with O'Toole.
Fagan tragically passed away from cancer in 1969, but many Portlanders have continued to look after the park since then, and it now thrives.
What does this park have?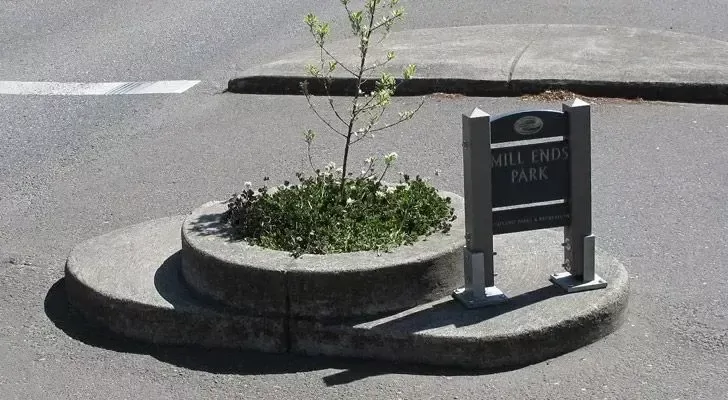 The park has seen a lot of different things both before and after Fagan's passing.

These have included a piece of the Oregon Journal building where Fagan worked and a miniature butterfly pool complete with a diving board.
In 2001, it even featured a horseshoe and a small leprechaun smilingly lounging against his gold pot!
Due to parkway construction in 2006, the park was briefly moved. However, it was returned to its original site with a joyous ceremony that included members of the Royal Rosarians, bagpipers, and Fagan's own family, including his widow Katherine.
Even today, the Fagan family continues to believe in the leprechaun legends.
It is known that Pat Fagan, one of Dick's sons, enjoyed taking his own son to the park and said, "It's still the biggest leprechaun colony west of Ireland!"