In July 1980, Troy Leon Gregg escaped from Georgia State Prison the night before his execution. However, he was killed in a fight in a bar just a few hours later.
Four murder defendants managed to escape from Georgia State Prison on July 28, 1980 by dressing as corrections officers. One of them was Troy Leon Gregg, an alleged double murderer whose legal case had established the foundation for contemporary death penalty jurisprudence and become a landmark for the US Supreme Court.
Despite their successful escape, Gregg's freedom was short-lived. The details of what transpired that evening vary, but one thing is certain: Gregg's body was discovered in a nearby lake, battered and floating.
The night he was freed from death row, he was murdered.
The Crime That Put Troy Leon Gregg At The Center Of A Landmark Supreme Court Case
The story of Gregg's trial and escape is now inextricably linked to the law governing the death penalty in the United States, but if it weren't for the Supreme Court decision that condemned him, his name might have been forgotten by history.
On November 21, 1973, 25-year-old Troy Leon Gregg and his traveling companion, 16-year-old Floyd Allen, were hitchhiking north in Florida when they were picked up by two men by the names of Fred Simmons and Bob Moore.
According to court records, the car broke down somewhere along the way. Fortunately, Simmons had enough money on him to buy a second car, and the four travelers continued their journey, eventually picking up Dennis Weaver as a third hitchhiker.
Weaver had been traveling with the others during the day, but as they were passing through Atlanta at around 11 p.m., he requested to be dropped off. Simmons and Moore, however, continued on with Gregg and Allen until the group of four ultimately decided to stop for a break somewhere along the highway.
Simmons became aggressive during their stop, according to testimony given by Gregg later.
Gregg claimed that Fred "hit me on the left jaw and knocked me in the drainage ditch." I don't know what he had in his hand; it might have been a knife or a pipe, but when he came at me the second time, I shot him. He hit me the second time and sent me flying back into the drainage ditch.
Allen's account of the events suggests that Gregg never felt like he was in danger, despite Gregg's attempts to claim the shootings were carried out in self-defense.
In accordance with Allen's testimony, Gregg turned to him and reportedly said, "Get out, we're going to rob them."
Gregg shot Simmons and Moore three times; as a result, both men were knocked into a nearby drainage ditch. Gregg approached the two men while Allen watched, shot a single shot into each of their heads, and then took whatever was in their pockets. Allen was then instructed to board the vehicle, and they departed.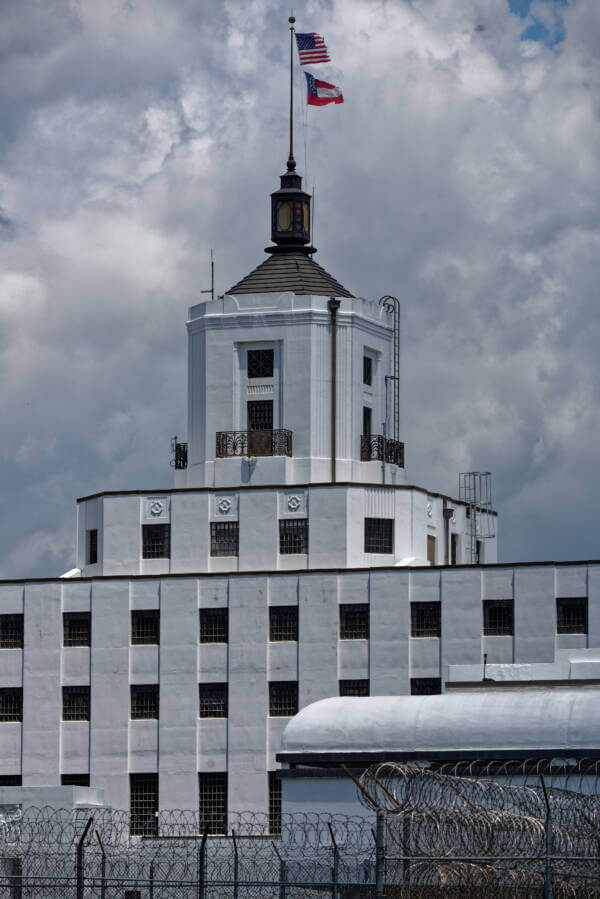 The following morning, Simmons and Moore's bodies were discovered in the ditch, and a local newspaper reported their death the following day. Weaver grabbed a piece of paper and headed to the police after spotting the two men. He provided a description of the vehicle and information about his traveling companions, Gregg and Allen, who were found in it the following day.
Additionally, Gregg still possessed the.25 caliber firearm he had used to murder Simmons and Moore as well as bullets that were identical to those discovered in the ditch.
Additionally, Gregg instructed Allen in a letter from solitary confinement what to say in his testimony.
Ultimately, Troy Leon Gregg was accused of both armed robbery and murder, and he was found guilty of both crimes.
Gregg's trial also took place soon after Furman v. Georgia, a significant decision that raised the issue of whether the death penalty qualified as cruel and unusual punishment. The 1972 case invalidated all then-current death penalty laws, obliging states to enact new ones.
Gregg's case is noteworthy for this reason: Troy Leon Gregg was found guilty and given the death penalty, which forever altered how the death penalty would be applied in American law.
Gregg v. Georgia: The Supreme Court Case That Restored the Death Penalty.
Following the Furman decision, states started to change their death penalty laws. Many chose to completely abolish the death penalty, while others mandated it as a punishment for murder.
According to The Marshall Project, Georgia just so happened to decide that it could be applied if a jury discovered "aggravating" factors. Georgia would also guarantee appellate review of all death sentences and divide capital trials into phases to determine guilt or innocence prior to sentencing.
Before convicting Gregg, the jury was asked three questions: Did Gregg commit the murders while also committing another capital felony? Did he murder the victims with the intent to steal their money and car? Did the murder involve torture, mental depravity, or an aggravated battery to the victim? Was it outrageously or wantonly vile, horrible, or inhuman?"
The jury quickly decided that the first two requirements had been satisfied because it appeared Gregg had intended to commit an armed robbery. But the third factor required some more explanation.

Gregg basically proved that Georgia's method was sufficient to establish non-arbitrariness and that the death penalty satisfied the Constitution when it was not influenced by arbitrary factors. The decision contributed to securing the trial's now-familiar progression from the guilt or innocence phase to the phases. All death sentences will also be subject to appellate review.
Troy Leon Gregg was the first person whose death sentence was upheld by the United States on July 2, 1976. He also took part in the first successful escape from a Georgia death row. Supreme Court following the Furman ruling.
The Prison Break of Troy Leon Gregg and His Death Right After
Troy Leon Gregg attempted to avoid death on July 28, 1980, nearly seven years after he killed Bob Moore and Fred Simmons.
Gregg and three other murderers were being held at Georgia State Prison, awaiting their execution, when they created a plan to escape, according to a report in True Crime Magazine.
They were able to saw through the bars of their cells and a window in a workout room of the building. Once they arrived at a fire escape, they shimmied along the ledge outside.
Gregg and his fellow escapees also changed their pajamas to resemble corrections officer uniforms. They were apparently convincing enough that when real corrections officers stopped them, they let the escaping criminals go because they thought they were coworkers performing "security checks."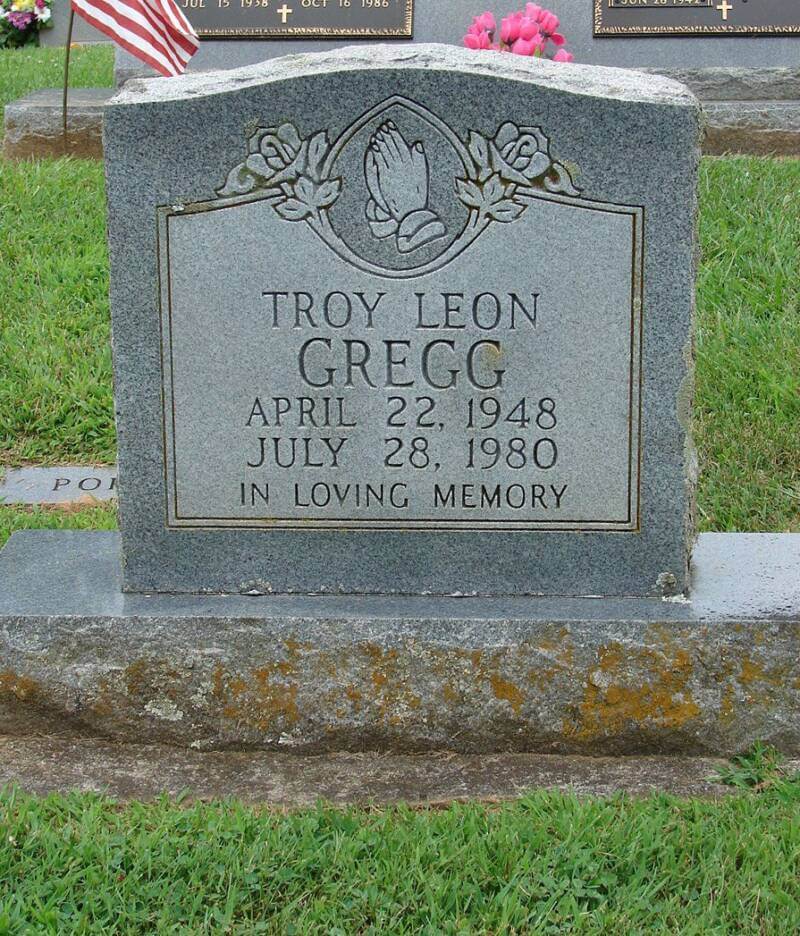 However, different accounts exist for what transpired after the escape. According to some accounts, Gregg complained to an Albany Herald reporter about "inhumane conditions" just hours after his escape, and the reporter immediately informed the prison authorities.
Others claim that Gregg wrote to his wife about the escape and that when he told the other escapees, they became so furious that they beat him to death and dumped his body in the lake. And according to other tales, the fugitives got into a fight while intoxicated.
Whichever version of events is accurate, Gregg's body is always discovered in a lake with signs of a fight and bruises on it.
Troy Leon Gregg may have escaped death row, but it seems he could not escape death.