Two young construction workers in Estonia discovered what they thought was a dog caught in a frozen lake. They carried it to their car and brought him to an animal shelter, not realizing it was a wolf.
Unaware that they were going to load a wild wolf into their car, a group of kind-hearted Estonian workers hurried to save a puppy from a frigid river on Wednesday.
When the guys discovered the animal stuck in the chilly water, they were constructing the Sindi dam on the Parnu river.
They carried the frozen dog to a clinic for treatment after breaking through the ice.
It wasn't until then that it became clear they were transporting a wolf.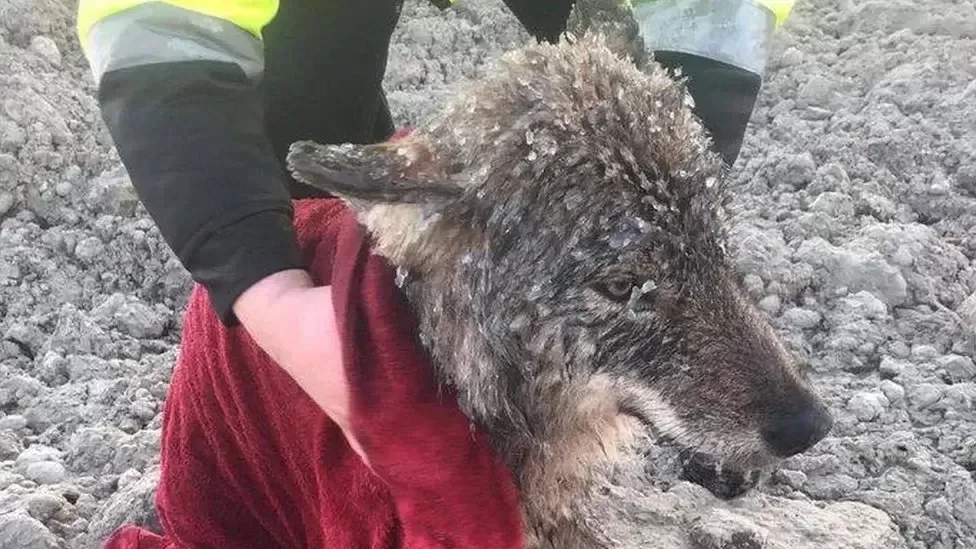 The wolf had low blood pressure when it arrived at the vet's office, according to the Estonian Union for the Protection of Animals (EUPA), which could have contributed to its gentle behavior when the guys transported it to their car to warm it up.
One of the men, Rando Kartsepp, told the Estonian newspaper Postimees: "We had to carry him over the slope. He weighed a fair bit."
He slept on my legs, seemed peaceful, and raised his head briefly when I wished to stretch them.
Veterinarians were unsure of the true nature of the huge dog, but a local hunter who was familiar with the wolves in the area was able to identify it as a young male wolf that was around a year old.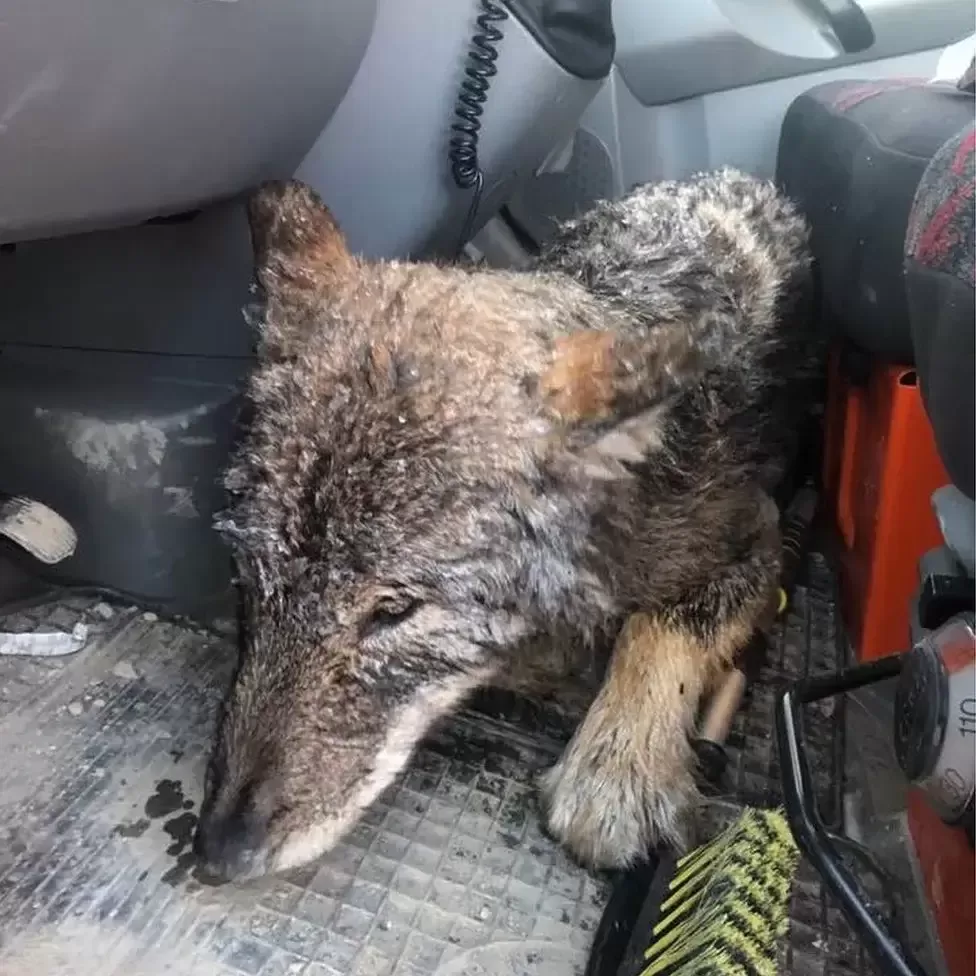 With this new knowledge, the clinic personnel made the decision to confine the wolf following treatment in case it lost its docility after healing.
The EUPA said that it had covered the cost of the animal's care and that "fortunately, everything worked out well."
The wolf survived its close encounter with death within a day and was later released back into the wild after being given a GPS collar by scientists from the national environmental agency.
The men who saved the wolf and the clinic's medical staff, who did not hesitate to treat and care for the wild animal, are to be commended, according to EUPA, who also expressed their happiness with the ending of the story.
Hundreds of wolves live in Estonia, but only a small number of them have recently been collared. In general, they stay away from people.
It was chosen as Estonia's national animal by a collection of environmental organizations last year.