Brielle and Kyrie Jackson's lifesaving hug was captured when Brielle was struggling to breathe and going blue. As a final option, the nurse deviated from protocol and placed them in the same incubator. Kyrie wrapped her arm around her sister, who immediately began to stabilize.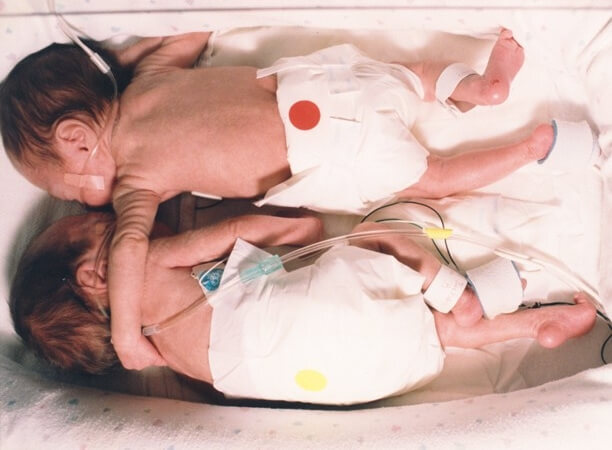 The first week of twins Brielle and Kyrie Jackson's life is covered in detail in the article. On October 17, 1995, exactly 12 weeks before their due date, they were born. Both were in incubators, and Brielle wasn't expected to survive. When she couldn't breathe and began to turn cold and blue, a hospital nurse deviated from protocol and placed them in the same incubator as the previous attempt. Kyrie reportedly wrapped her sister in her arm, causing her condition to improve and her temperature to return to normal.
The Jackson twins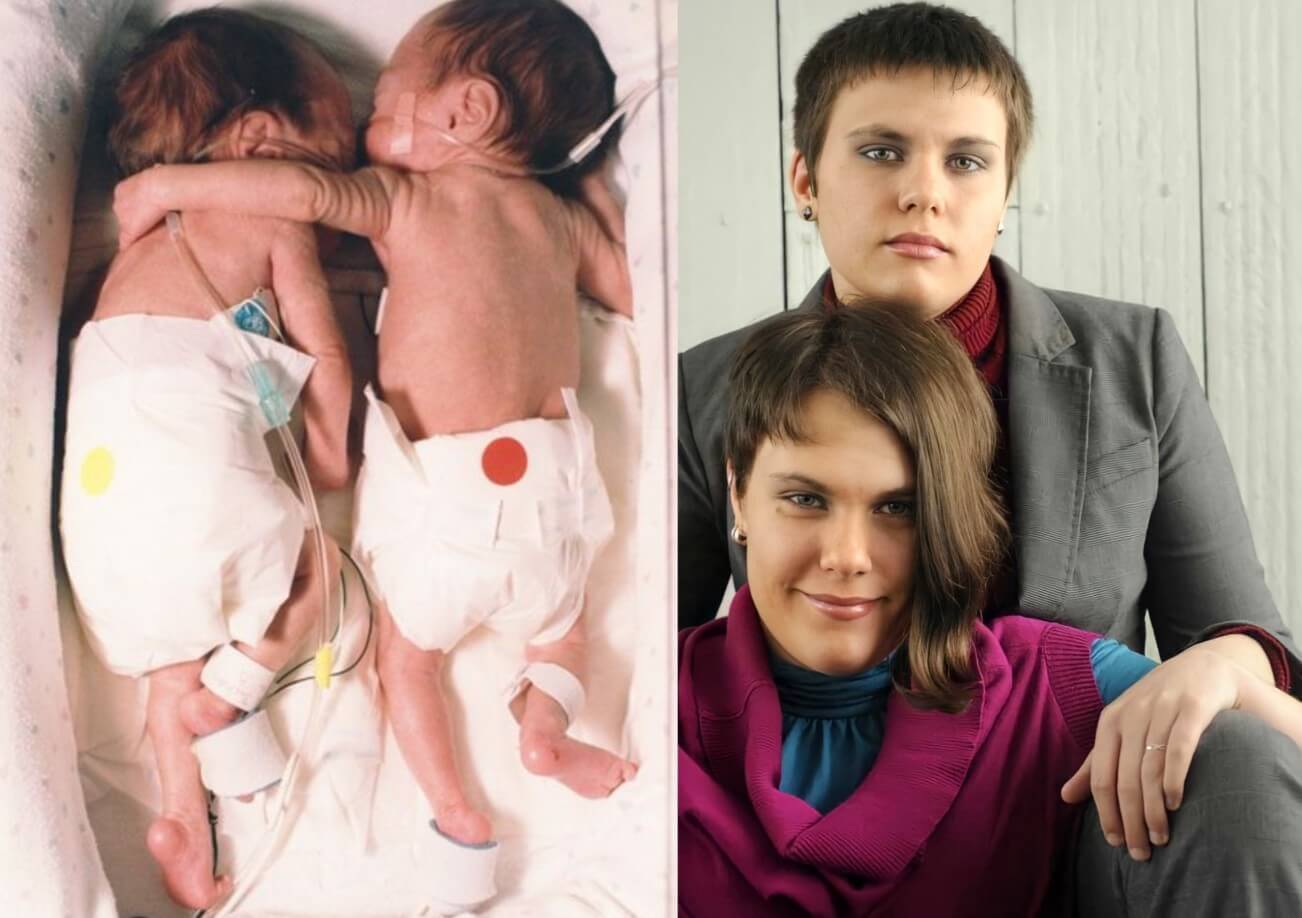 Brielle and Kyrie Jackson, the twin daughters of Heidi and Paul Jackson, were born on October 17, 1995, 12 weeks early. Preemie twins are typically placed in separate incubators in hospitals to lower the risk of infection. At Worcester's Medical Center of Central Massachusetts' neonatal intensive care unit, that was carried out for the Jackson girls.
Health condition
Kyrie, the older sibling who weighed two pounds, three ounces, started gaining weight right away and slept soundly for the first few days of her life. Brielle, who was born weighing only two pounds, was unable to keep up with her. She struggled with her breathing and heart rate. Her blood had a low oxygen content, and she had gained weight slowly.
On November 12, Brielle's condition suddenly got worse. Her face, as well as her paper-thin arms and legs, turned bluish gray as she started gasping for air. She had hiccups, a potentially dangerous sign that her body was under stress, and her heart rate was extremely high. Her parents kept an eye on her, fearing the worst.
The last ditched effort to save Brielle's life
To stabilize Brielle, nurse Gayle Kasparian made every effort she could think of. She sucked her airways and increased the oxygen supply to the incubator. Even though Brielle's oxygen intake dropped and her heart rate shot up, she continued to wriggle and fuss.
Then Kasparian recalled what she had previously heard from a colleague. It was a procedure that required double-bedding multiple birth babies, especially preemies, but was almost unheard of in this country.
The arrangement was unusual because Susan Fitzback, Kasparian's nurse manager, was away at a conference. Kasparian, however, opted to take a chance.
"Let me just try putting Brielle in with her sister to see if that helps," she said to the alarmed parents. "I don't know what else to do."
Kasparian slipped the wriggling infant into the incubator holding the sister she hadn't seen since birth after the Jacksons swiftly gave the go-ahead. The Jacksons and Kasparian then observed.
The rescuing hug
As soon as the incubator's door was shut, Brielle cuddled up to Kyrie and immediately became calmer. Within a short period of time, Brielle's blood-oxygen levels were at their highest point since birth. Kyrie held her younger sibling in her tiny arm as she dozed.
A coincidence
By chance, there was a presentation on double-bedding at the conference Fitzback was attending. I want to see this happen at The Medical Center, she reasoned. Making the change, though, might be challenging. Sue, take a look in that isolette over there," the nurse who had been taking care of the twins that morning told Fitzback as she was making rounds when she returned. It's really lovely. "You mean we can do it?", the nurse enquired. "Of course we can," Fitzback said.
Conclusion
Co-bedding is now almost universally used in hospitals as a special newborn twin care strategy, which appears to cut down on risk factors and hospital days.