The popular tourist attraction glass-bottomed bridge was shattered after a strong wind blew away its panels. A Chinese tourist was left stranded in strong winds 330 feet up on a glass-bottomed bridge.
A rough gale broke the glass panels on a 330-foot-high bridge at a resort in the Jilin Province, turning a tourist's travel into a nightmare. It appears that the terrifying incident last, May 5, 2022, was caused by winds exceeding 150 km/h striking the Piyan Mountain bridge.
Pictures of a man stuck on the bridge later circulated on China's Weibo app. The pictures received a lot of views and comments from online users. Someone said, "This is precisely why I dare not step on a bridge like that."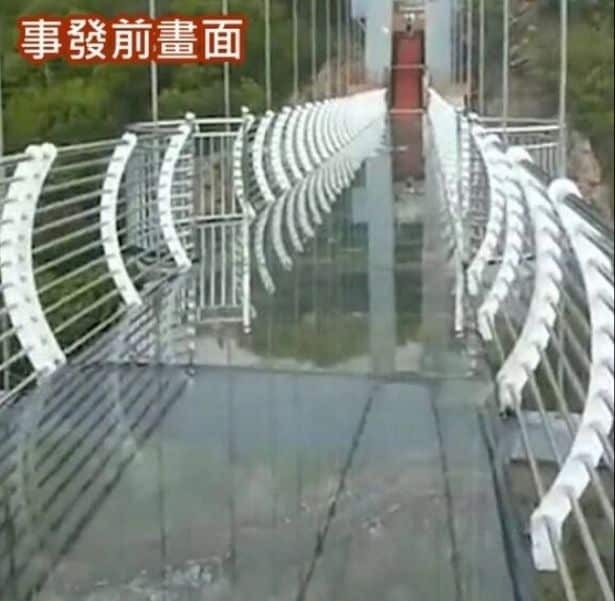 The man, whose identity was kept a secret, was later helped to safety by the workers present. He managed to crawl back, and was then immediately taken to the hospital for monitoring and counseling. His physical and emotional state are now "stable."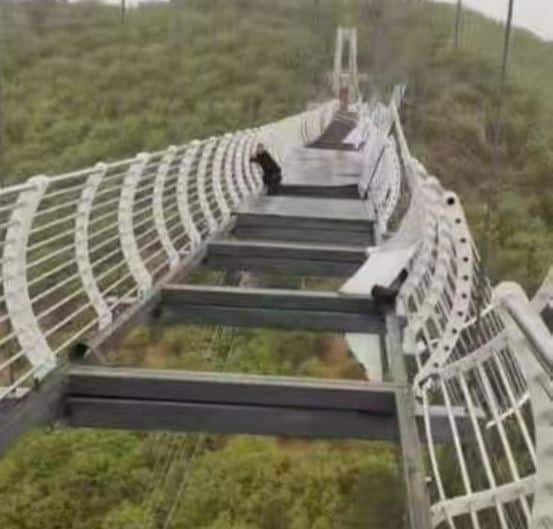 Officials shared the following information in a statement to the media:

"There were no casualties. After being kept in the hospital for observation, the trapped person was in stable emotional and physical condition and has been discharged from the hospital."
Glass bridge in China breaks due to high winds…😲
<shudder> pic.twitter.com/PRz72mob2K

— Brian🇺🇦 💙💛 (@catymandoo) May 9, 2021
Eventually, it was announced on Longjing City's Weibo page that the resort had been temporarily shut down. Additionally, there are currently ongoing investigations.
Of course, it is important to remember that there have been other accidents involving glass bridges in China. On the glass walkway in Zhangjiaje city in 2016, a tourist suffered injuries after being struck by rocks that were falling from the sky. Following a fall off a smooth glass slide in the province of Guangxi in 2019, one person was killed and six others were hurt.
According to state-run media Xinhua News Agency, China has at least 60 glass-deck bridges.
"In recent years, there have been numerous glass deck bridges built, and they are very well-liked by tourists. However, how can we make sure they're safe? ", a netizen questioned.