Dennis Lynn Rader is an American serial killer known as BTK who worked for a home security company and installed systems in the homes of numerous citizens who were concerned about the murders he himself had committed.
Dennis Lynn Rader, an American serial killer, was born on March 9, 1945, and between 1974 and 1991, he killed 10 people in Sedgwick County (in and around Wichita, Kansas). According to his method of operation, he was referred to as the "bind, torture, and kill" killer (or "BTK strangler"). During the time that the murders occurred, he wrote boastful letters to the police and to local media outlets outlining the specifics of the killings. He stopped sending letters for a while in the 1990s, but started up again in 2004, which resulted in his 2005 arrest and subsequent conviction.
Personal life
Rader graduated with an associate's in electronics from Butler County Community College in El Dorado in 1973. That fall, he started classes at Wichita State University. He earned a bachelor's degree in administration of justice there in 1979. On May 22, 1971, he wed Paula Dietz; they had a son and a daughter.
Like two of his first victims, Rader worked as an assembler for the Coleman Company from 1972 to 1973. In 1973, he then briefly worked for Cessna. Rader worked for ADT Security Services, a Wichita-based company that sold and installed security systems for commercial buildings, from November 1974 until he was fired in July 1988. He worked in a number of roles, including installation manager. There, it was thought, he learned how to trick home security systems.
Prior to the 1990 federal census, Rader oversaw the field operations for the census in the Wichita region in 1989.
Neighbors recalled him as occasionally overzealous and extremely strict; one neighbor complained that he euthanized her dog without cause. Rader was hired in 1991 to be supervisor of the Compliance Department at Park City, a two-employee, multi-functional department in charge of "animal control, housing problems, zoning, general permit enforcement and a variety of nuisance cases." Rader was fired by the Park City Council on March 2, 2005, for failing to show up for work or call in; he had been detained for the murders five days earlier.
Rader was a member of the Sedgwick County Animal Control Advisory Board and the Board of Zoning Appeals (appointed in 1996 and resigned in 1998). He also belonged to Christ Lutheran Church, a small congregation of 200 Lutherans close to his old high school. He had been a member for about 30 years and was now the Congregation Council's president. He led Cub Scouts as well. His son earned the Eagle Scout rank. In agreement that Rader's wife's mental health was in danger, Sedgwick County District Judge Eric Yost waived the customary 60-day waiting period and granted an immediate divorce for her on July 27, 2005, following her arrest. The 33-year marriage was ended because Rader did not object to the divorce. In her divorce petition, Paula Rader claimed that the marriage had negatively impacted both her physical and mental health.
Modus Operandi
Rader casually referred to his victims as his "projects" and once compared the killing of his victims to the killing of animals by saying that he "put them down." He also used personal slang for his murderous tools.
Guns, tape, rope, and handcuffs were all part of Rader's "hit kit," a briefcase or bowling bag that he used to carry out murders. Additionally, he brought along "hit clothes" that he planned to wear only for the crimes and then throw away.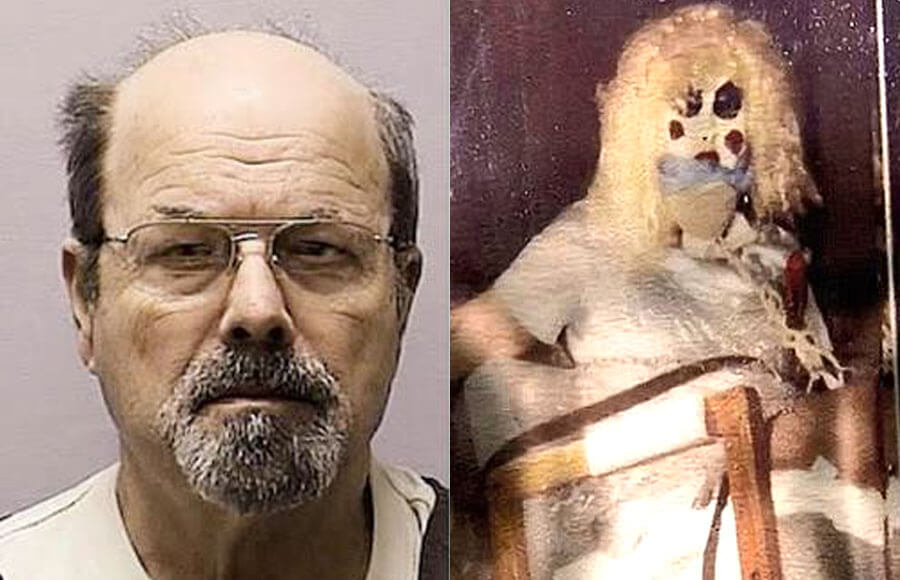 For his murders, Rader established a pattern. Until he discovered a potential victim, he would roam the city. After that, he would stalk the target until he understood how they lived and when it would be most advantageous to attack. In order to continue the hunt in case one victim didn't work out, Rader frequently stalked multiple victims at once. Rader would break into the home, disconnect the phone lines, and hide until his victim returned from work.

The alias BTK, which Rader gave himself, also guided his actions. Rader bound, tortured and killed his victim. Once his victims had regained consciousness, Rader would let them breathe again before strangling them once more. He would keep up the pattern, putting them in near-death situations while getting arouse at the sight of their pain and grief. When they were dead, Rader would strangle them and then masturbate until ejaculate on the corpse.
Arrest and conviction
The BTK Killer's case had been closed by 2004. Then, Rader wrote to the police to take responsibility for a murder that had not yet been linked to him. The victim's DNA was taken from beneath her fingernails, and it gave the police previously undiscovered evidence. In an effort to identify the serial killer, they then started testing the DNA of hundreds of men. A total of 1100 DNA samples would be collected.
To gain the trust of the BTK Killer (Rader), the police communicated with him. Then, during one of his communications with the police, Rader enquired as to whether information from floppy disks could be tracked. In response, the police department claimed that there was no way to determine what computer a particular disk had been used on, even though there were ways to do so. The police department was immediately notified of Rader's message and floppy, and they quickly reviewed the Microsoft Word document's metadata. They discovered from the document's metadata that a man by the name of Dennis had created it. A connection to the Lutheran Church was also discovered.
The police were able to identify a suspect—Dennis Rader, a Lutheran deacon—after conducting an Internet search for "Lutheran Church Wichita Dennis" and discovering his family name. Furthermore, BTK's black Jeep Cherokee was known to the police. When the detectives passed Rader's residence in their car, they noticed a black Jeep Cherokee parked outside.
Although the police had solid circumstantial evidence against Rader at this point, they still lacked enough concrete proof to hold him. To test the DNA of a Pap smear Rader's daughter had taken at the University of Kansas medical clinic while she was a student there, they controversially obtained a warrant. The killer was closely related to Rader's daughter because the DNA from the Pap smear and the sample from the victim's fingernails were nearly identical. The police required this proof in order to make an arrest.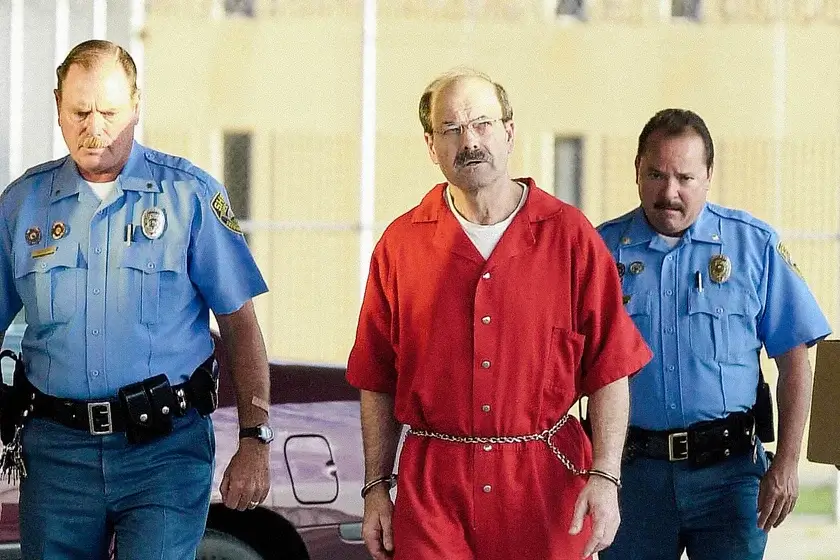 Rader was arrested on February 25, 2005, not far from his Park City home, and he was charged with the BTK slayings. "The bottom line... BTK is arrested," Wichita Police Chief Norman Williams said at a press conference the following morning. Rader pleaded guilty to the killings on June 27, 2005, describing his crimes in graphic detail in court.

He was given 10 consecutive life sentences, one for each murder victim, on August 18, 2005. This included nine life sentences with the option of parole after 15 years each and one life sentence with a 40-year parole eligibility period. It implied that Rader would serve a total of 175 years in prison before becoming eligible for parole. This outcome ensured that Rader would serve the remainder of his life behind bars without the chance of parole.
Because Kansas did not have a death penalty when Rader committed his crimes, he was not eligible for the death penalty. In 1994, Kansas's death penalty laws were reinstated.