Even though that his mother passed away in 2016, a young man had a clever idea to make a life-size cutout of her and bring it to the event so that she could attend his graduation ceremony.
Typically, graduation day is the ideal occasion for a family to get together and honor a loved one's accomplishment. Sadly, it's possible that some cherished family members won't be able to attend. One smart guy didn't let anything stop him from graduating in front of his late mother. A life-size cutout of his late mother was made by him and brought to the gathering.
Paulo John Alinsog was brought up by a single mother who was committed to ensuring that he received a quality education. Sadly, she was never able to witness her son's college graduation. The devoted mother passed away in 2016 as a result of pneumonia complications.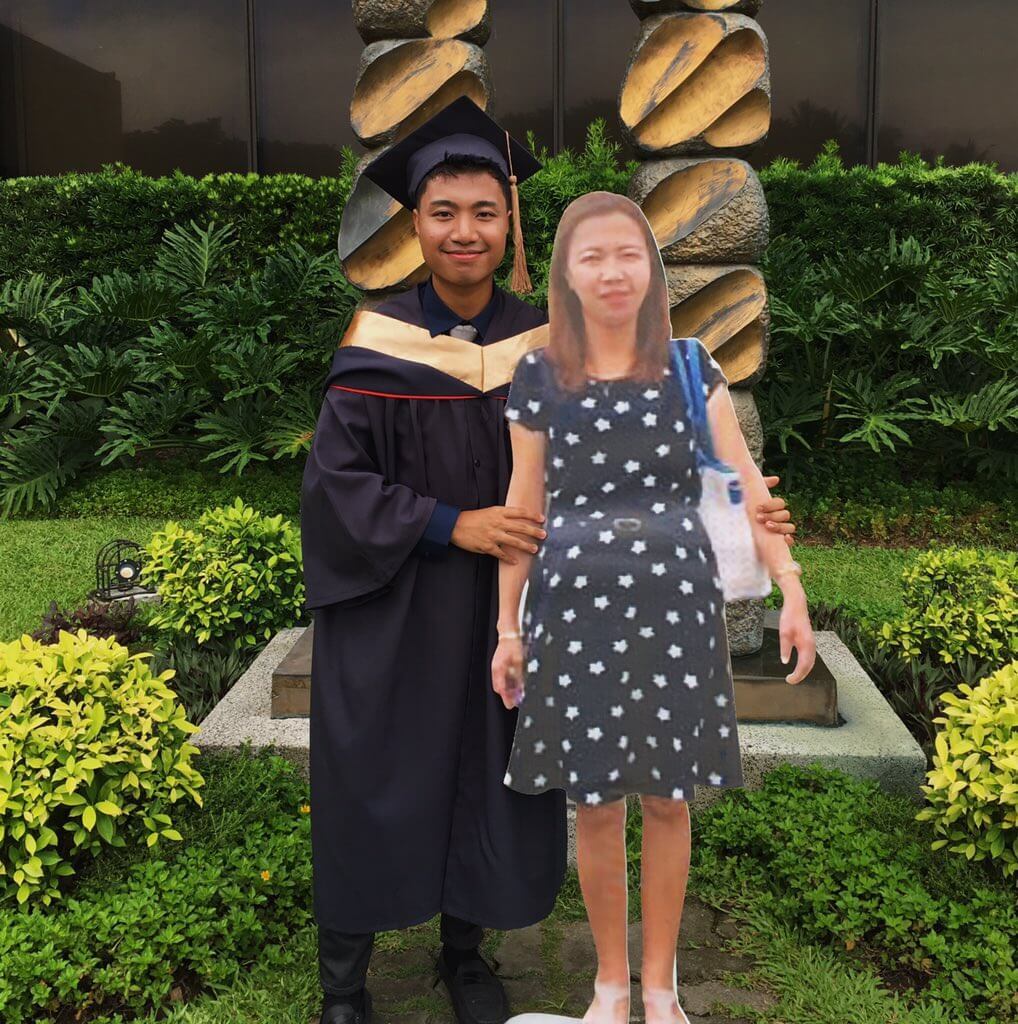 Paulo John made the decision to include his mother in the happy occasion even though she would no longer be able to attend his graduation. In order to take pictures with his mother on the day of his graduation, he made the cutout of his mother.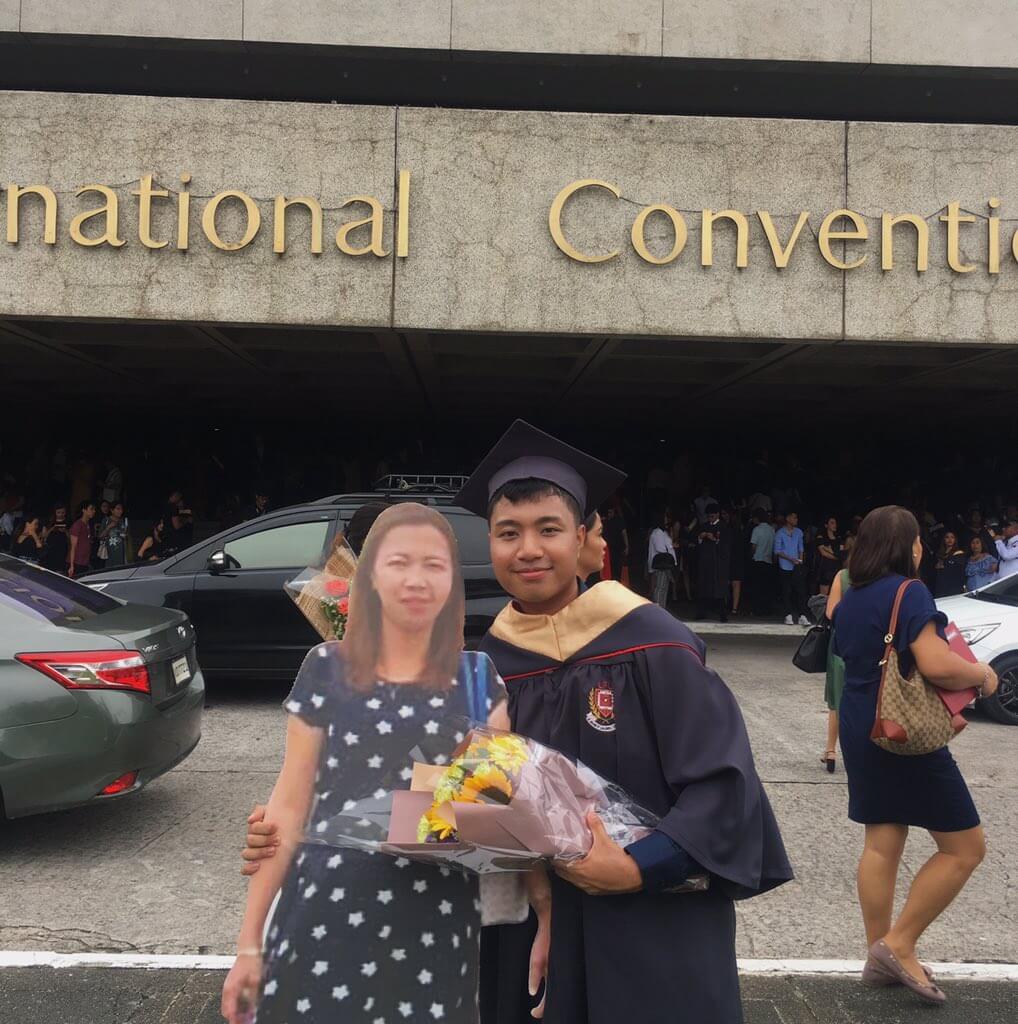 Paulo John completed his studies at the Lyceum of the Philippines and received a Bachelor of Science in Business Administration with a major in Business Management (LPU). Additionally, he tweeted a heartfelt message to his mother.
"To my most beautiful mother. Mom, your eldest son has graduated. I hope you are happy in the company of God. This is what you wanted so I finished it. I love you very much," he wrote.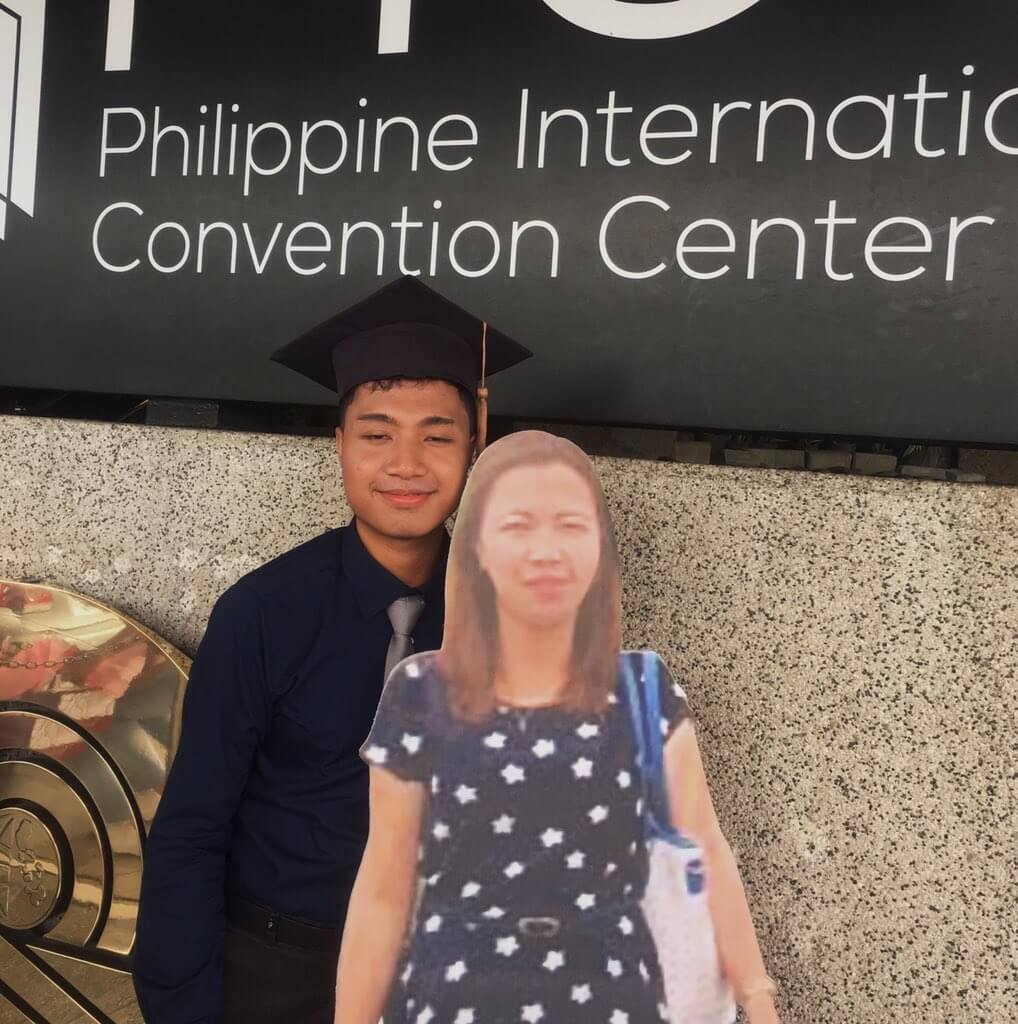 Naturally, people adored the concept and praised Paulo John for deftly ensuring that his mother attended his graduation. Some acknowledged being moved to tears by the story and assured the young graduate that his mother was incredibly happy with him.