Kevin Berthia traveled to the Golden Gate Bridge in 2005 to commit suicide. He ended up spending 92 minutes on the edge of the bridge talking to officer Kevin Briggs about his life. In much better circumstances, they cross paths at the same bridge ten years later.
A man whose life was saved 16 years ago when he attempted suicide at the Golden Gate Bridge in San Francisco, California, Kevin Berthia is now assisting those who are dealing with mental health problems.
Officer Kevin Briggs' sympathetic voice, according to 22-year-old Berthia, helped him open up and prevent him from going from the Golden Gate Bridge.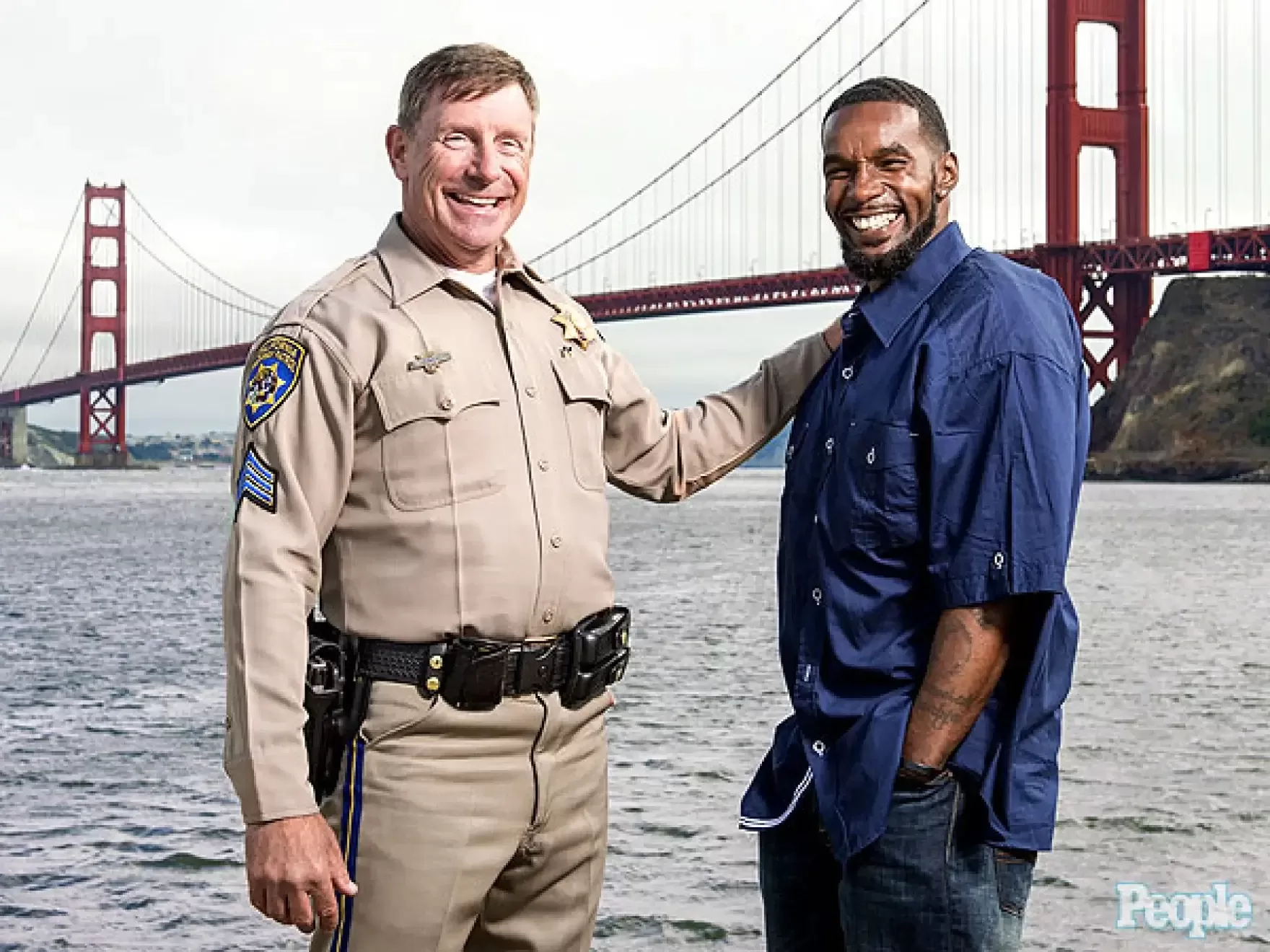 Officer Briggs claimed in a report by @goodnews movement that he had never encountered something like; little did he realize, however, that he would go on to save about 200 others, earning the title of "guardian" of the bridge.
Although the officer has now retired, he remains close with Berthia, who today has four children and is the founder of the Kevin Berthia Organization, which supports people who are struggling with mental health issues.