Bill Haast immunized himself by injecting snake venom into his blood for several years. He holds the Guinness World Record for surviving the most lethal snake bites, having been bitten over 172 times. Bill became known as "Snake Man" around the world and lived for over 100 years.
What some people will do for a satisfying thrill is truly shocking. We've all seen the videos of adrenaline junkies riding bikes along the edge of a mountain's towering precipice or hanging off the edge of skyscrapers by the tips of their fingers with little to no fear of the elusive line between life and death at that precise moment. It's hard to pinpoint exactly why we enjoy engaging in fight with death, but one thing is certain: people are constantly coming up with new ways to endanger their lives.
When you think about the late Bill Haast, you have to wonder if it was simply thrill-seeking that drove him to spend his entire life in the company of deadly snakes, or if it was something else entirely. According to The New York Times, Haast founded the iconic Miami Serpentarium, which entertained 5,000 visitors per year between 1947 and 1984. He reportedly survived 173 bites as a professional snake handler, nearly dying 20 times. Nonetheless, Haast's deep and abiding fascination with the cunning little creatures was unaffected by his numerous brushes with death, which he may have survived because he would inject snake venom into his own veins on a daily basis for the majority of his life. Perhaps there was some medicinal merit to the practice, because Bill Haast actually lived to be 100 years old.
Bill haast, the ultimate snake charmer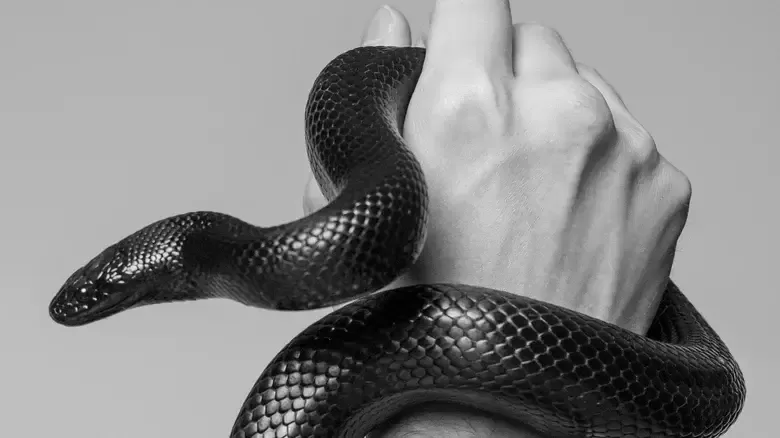 According to the New York Times, a timber rattlesnake bit into Bill Haast's tender flesh when he was 12 years old and at a Boy Scout camp. Naturally, he survived, but a few months later, Haast was hospitalized after being bitten by another rattlesnake. Bad luck, huh? However, the snake bites only served to fuel his obsession with the reptile, and rather than avoiding them, Haast reportedly began bringing poisonous snakes into his house to keep as pets.He once said in a 1984 interview with the Miami Herald (quoted by The New York Times), "The snake would bite the mouse, and the mouse would die. I found it intriguing.
Haast would later devote his life to studying snakes and looking for them in their natural environments. the W.E. Official Website claims. "Bill" Haast was useful to the medical and scientific fields thanks to his research with snake venom. According to reports, many of his discoveries helped treat conditions like polio, multiple sclerosis, and arthritis, and the copious amounts of venom he gathered over the years gave various labs the ingredients they needed to create antidotes and serums against fatal snake bites.
Bill haast used to inject snake venom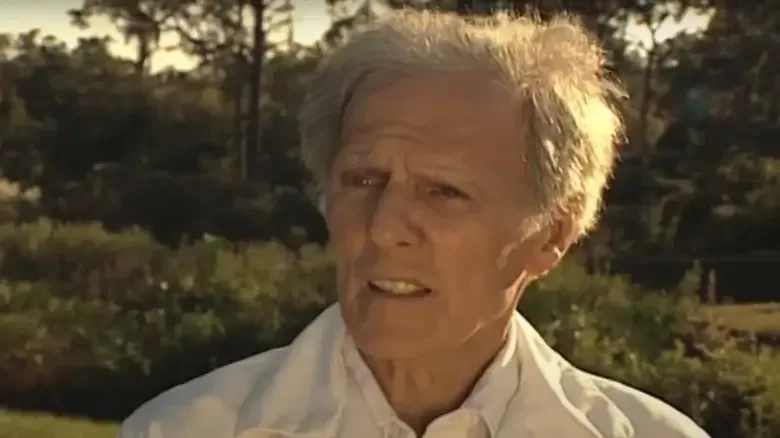 "A secret of his success was the immunity he had built up by injecting himself every day for more than 60 years with a mix of venoms from 32 snake species," The New York Times stated after Haast passed away in 2011. Although it's mostly conjecture, many do believe that Bill's lengthy life — he's pictured above at about 85 years old — was prolonged by the numerous times he mixed his own blood with the lethal tincture of viper juice.
It was far from just an experiment for him to inject snake venom into his veins, an audacious and terrifying custom. His blood became extremely sought-after for snake bite emergencies due to the antibodies that developed in his body as a result, and according to The New York Times, about 21 lives were saved as a result. Once, he even ventured deep into the Venezuelan jungle to give a pint of his blood to a young boy who had been bitten by a poisonous snake. When questioned about his unusual daily schedule, Haast replied, "I have no proof, but I'm active from morning 'til night, seven days a week. So when I'm 100, if I'm doing just what I'm doing now, then I'll say, yes, it's the venom. As it turned out, he got the chance to say "yes" to the venom question before he died on June 15, 2011 at the ripe age of 100 (per NPR).
Bill Haast's career
Bill Haast has made a long career out of exploiting his childhood fascination with snakes as a roadside attraction, a supplier of venom, and a person who appears impervious to fatal snake bites.
Haast managed the Miami Serpentarium in Florida for many years, but his primary job was as a top venom producer for use in anti-snakebite medications.
He kept supplies of venom from 200 different poisonous reptile species from all over the world, and he once owned up to 10,000 snakes. He was giving 36,000 venom samples a year to pharmaceutical labs by the 1990s.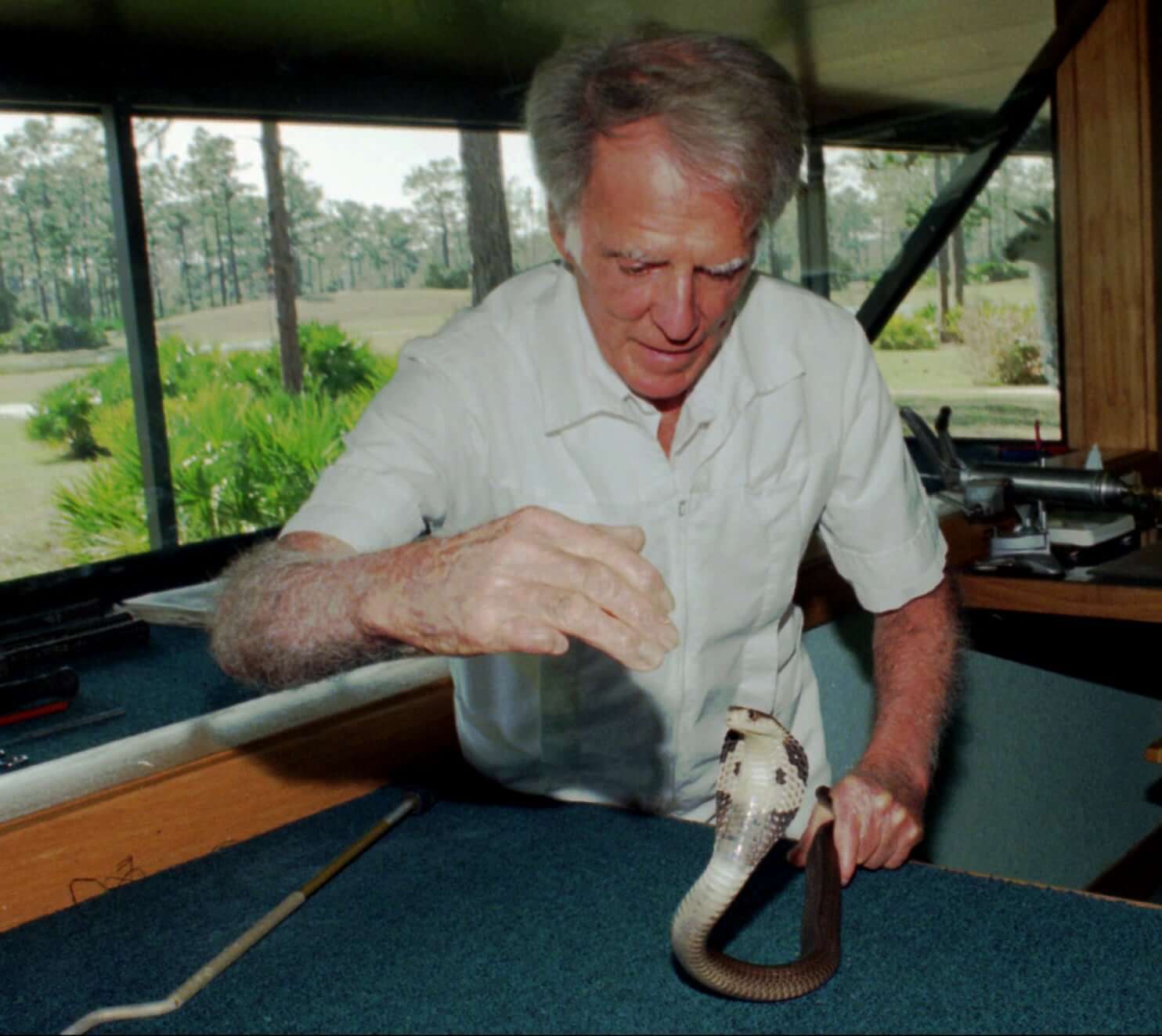 Since snake bites were a common occupational hazard, Haast developed an unusual self-medication regimen. He started injecting himself with cobra venom in the 1940s and increased the dosage over time.
He became immune to the majority of snake bites and developed a strong belief in the supposed therapeutic properties of venom. He was bitten by a blue krait, one of the world's most lethal snakes, in 1954. Haast told the Associated Press in 1996, "I had never heard of a krait bite victim ever surviving." "I felt like the skin had been ripped off my body, like every nerve in my teeth was exposed, like the hair was being torn out of my head," the victim recalled.
Haast, however, quickly returned to work after healing. Ten days later, the snake expired.
Haast's venom-enriched blood eventually developed healing abilities. More than 20 snakebite victims from all over the world received transfusions from his blood, saving their lives.
In order to work as a snake handler in a traveling circus, he dropped out of high school. He later worked for an Everglades moonshiner in the 1930s. He had plenty of time thanks to the job to look for snakes in the swamps.
Later, he worked as an engineer for Pan American Airways and traveled extensively, frequently bringing exotic snakes home in his toolbox, according to him.
In 1946, he started researching the benefits of venom for health, and two years later, the Miami Serpentarium was established. Haast performed five demonstrations a day to show how to draw venom from poisonous snakes.
Crocodiles, iguanas, large turtles, and pythons were on display, but Haast was devastated after a six-year-old boy was killed by a crocodile in 1977. In 1984, he shut down the attraction.
He administered himself a cocktail of 32 lizard and snake venoms well into his advanced years. He remarked to The Miami Herald in 2006, "I could become a poster boy for the advantages of venom." If I live to be 100, I'll really get my point across.
His third wife, two daughters, three grandchildren, two great-grandchildren, and two great-great-grandchildren are his only surviving family members.