A rabies epidemic struck foxes in Switzerland in the 1960s. The government wanted to vaccinate foxes against rabies, but manual vaccination was difficult and expensive. Instead, they began dropping vaccinated chicken heads across the countryside for the foxes to consume, and the rabies vanished.
Not only did World War II begin in Europe in 1939. The rabies pandemic that persisted into the 1980s was another unsettling occurrence. Red foxes were the carriers of the illness, which then infected domesticated animals. Rabies almost always results in death, even in humans (unless a vaccine is provided).
Numerous treatments were explored after the disease arrived in Switzerland in 1967, but the majority of them fell short. Authorities made unsuccessful attempts to poison, capture, or shoot the foxes. It was attempted to trap the animals, immunize them, and release them back into the wild, but the cost and scope of the operation rendered it unfeasible.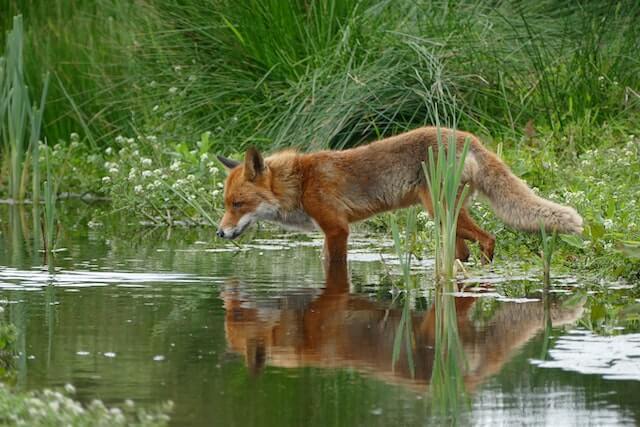 In the US, a novel concept called the Vac-Trap was developed. It was a spring-loaded device with a concealed syringe that was designed to inject the animal when it stepped on a trigger located on a foot pad. similar to a land mine, but with needles and shots. It kind of worked, but it put humans at risk. Sometimes, Vac-Trap was also used to stab people who loved the outdoors.
Air-dropped chicken heads
Several vaccine-laced food bait experiments, including those using eggs, dog biscuits, deep-fried cornmeal with milk, and sausages, were unsuccessful. Foxes enjoy the eggs so much that they save them for later, but the vaccination perishes in the process. Chicken heads proved to be the ideal bait. It soon began to rain disembodied chicken heads in Swiss woodlands, and I don't want to know how scientists came up with this theory. Only in isolated regions were helicopter air drops employed. Teams on foot built thousands of chicken head firewalls in regions that were accessible.
Switzerland rabies free today
After four years, rabies had been eradicated thanks to the distribution of more than 50,000 chicken heads containing vaccination capsules. Soon other countries invented better baits, such special fish tablets manufactured in Germany. By 1991, Switzerland had distributed more than 150,000 chicken heads before switching to more effective baits.