Dolce Hanoi Golden Lake is the world's first 24-karat gold-coated hotel, located in Hanoi, Vietnam. The exterior and interior of the 25-story building – even the toilets - were both decorated with 24-karat gold. Accommodation in the golden hotel begins at $250 per night.
Bruno Mars must have been daydreaming about this hotel in Vietnam when he sang "24K Magic" The Dolce by Wyndham Hanoi Golden Lake, billed as the first gold-plated hotel in the world, unveiled its opulent doors on 2020 in Vietnam's capital.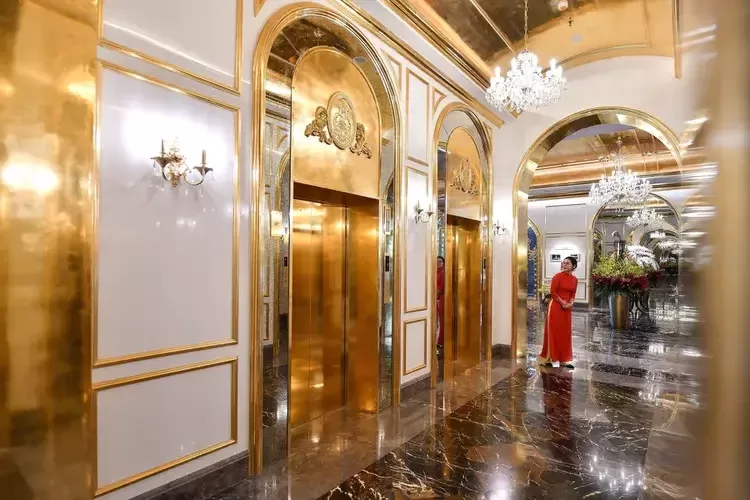 According to Reuters, the five-star hotel has many golden accents, including gold-plated toilets, sinks, and even bathtubs. Additionally, the rooftop features an infinity pool with 24-karat gold tiles. Yellow metal is used as bathroom decor.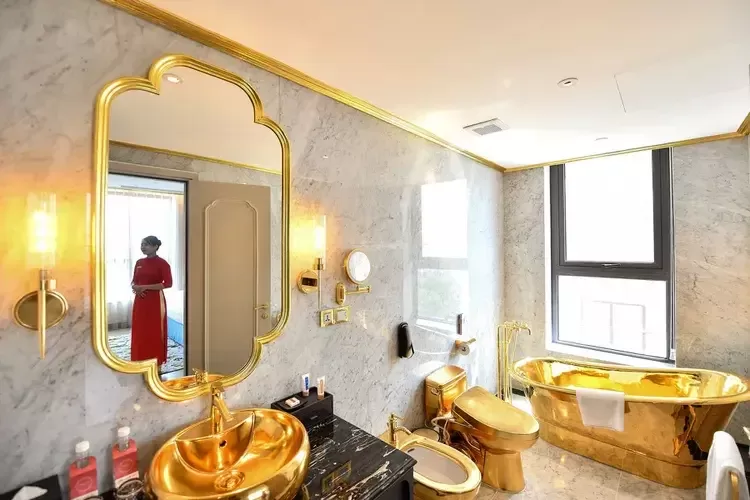 The 441-room hotel, which is close to Giang Vo Lake and 10 minutes from Hanoi's city center, stands out in contrast to the area's other buildings, which are mostly bleak Soviet-era structures. According to the chairman of the Hoa Binh Group, which owns the hotel, Nguyen Huu Duong, "at this time, there is no other hotel like this in the world."
Duong added that the hotel's decorations included about a ton (or 2,000 pounds) of gold.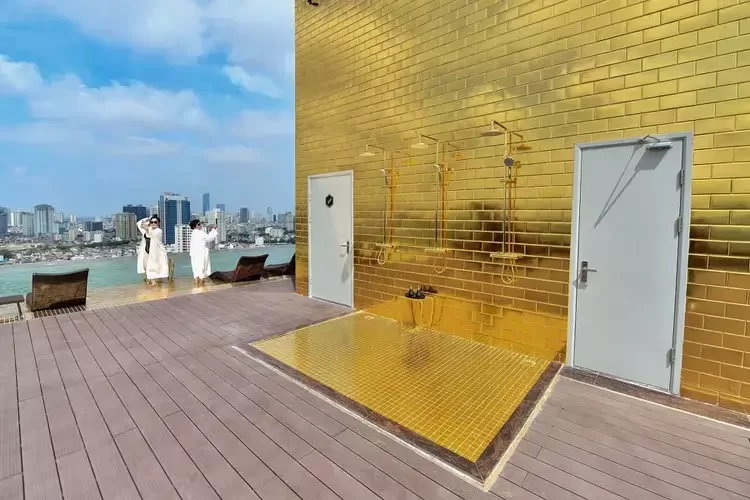 Without any gold adornments, rooms start at around $250 per night, which is comparable to other luxury hotels in the area.
Even the food served by the hotel has edible gold flakes on top, and the cups in the rooms next to the coffee maker have gold-toned accents. Models were even painted in gold for an event at the hotel.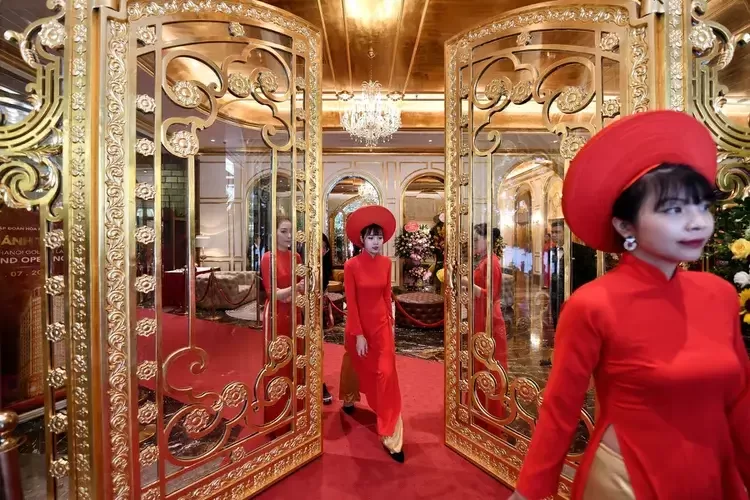 Vietnam War veteran Duong, who once drove a bicycle taxi and became wealthy through construction and real estate investments, also revealed to the news source that he has plans for two additional gold-themed properties in Vietnam, one in Ho Chi Minh City and the other in the country's center.
Other hotels with 24-karat gold accents include La Mansión in the Four Seasons in Buenos Aires, which has gold-trimmed wood paneling, The Villa Casa Casuarina (formerly Villa by Barton G) in Miami Beach, whose Thousand Mosaic Pool is gold-lined, and Atlantis, The Palm in Dubai.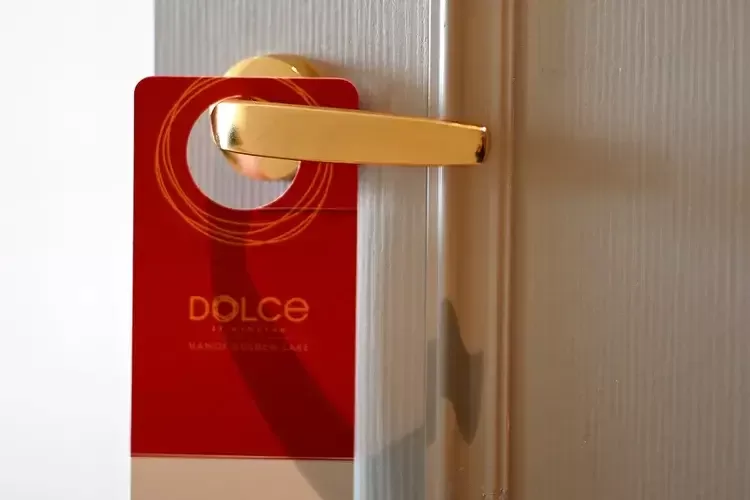 The Historical and Cultural Importance of Gold in Hanoi
In Hanoi's history and culture, gold has had a major influence. The city has long been renowned for its trade and craftsmanship in gold. Gold has long been a symbol of wealth, prosperity, and divine power used in everything from formal ceremonies to elaborate temples. Investigating the cultural significance of gold in Hanoi provides an enthralling look into the city's extensive past.
The Economic Impact of Gold Trade in the City
Prepare to be captivated by the gold collection, amazed by the engineering marvels, and pampered with unparalleled services, all while immersing yourself in the fascinating world of gold in Hanoi
Gold has had a significant economic impact on Hanoi in addition to its cultural importance. The city's economy has benefited greatly from the gold trade, which draws both investors and tourists. The city is buzzing with activity related to this precious metal, from jewelry stores to gold markets. It is easier to grasp the significance of the gold trade in the local economy by having a thorough understanding of its economic effects in Hanoi.
The Dolce by Wyndham Hanoi Golden Lake, which offers an unforgettable experience wrapped in gold, is a testament to luxury and grandeur. This hotel stands out for a number of reasons, including its exquisite design, opulent amenities, and extensive collection of gold artifacts. Visitors are given a stay like no other, whether they choose to indulge in opulent dining, pamper themselves at the opulent spa, or simply take in the golden ambiance. Additionally, The Dolce highlights the cultural and economic importance of this priceless metal in Hanoi in addition to showcasing the engineering marvels of using it. With memories that will shine as bright as gold itself, a stay at The Dolce is an invitation to immerse oneself in a world of extravagance and elegance.
Therefore, The Dolce by Wyndham Hanoi Golden Lake offers a one-of-a-kind experience that is both inspiring and illuminating, whether you're a gold enthusiast, a fan of luxury, or simply curious about the cultural and economic significance of gold.