In 1912, a four-year-old boy named Bobby Dunbar went missing on a family trip, 8 months later he was found and reunited with his family. Nearly a century later, DNA testing of his descendants revealed that the child reunited with the Dunbar family was not Bobby, but rather a boy named Charles (Bruce) Anderson who resembled Bobby.
Bobby was taken on a fishing trip to Swayze Lake, close to Opelousas, Louisiana, on August 23, 1912, by Percy and Lessie Dunbar and their oldest child, Robert Clarence Dunbar. They had no idea that this trip would have long-lasting effects on their family because, in a tragic turn of events, Bobby disappeared without leaving a trace just before lunch.
A desperate hunt across the United States
The Dunbars launched a nationwide search for their missing son after becoming convinced that their firstborn had been abducted. They offered a $6,000 reward for his safe return without any conditions. They had postcards of Bobby printed, along with a description of his appearance, which read: "Large round blue eyes, hair light, but turning dark, complexion very fair with rosy cheeks, well developed". It stated, "Big toe on left foot badly scarred from burn when a baby".
The authorities learned that a young boy who fit Bobby's description had been located in Mississippi, where he was safe and sound, eight months into the massive rescue effort.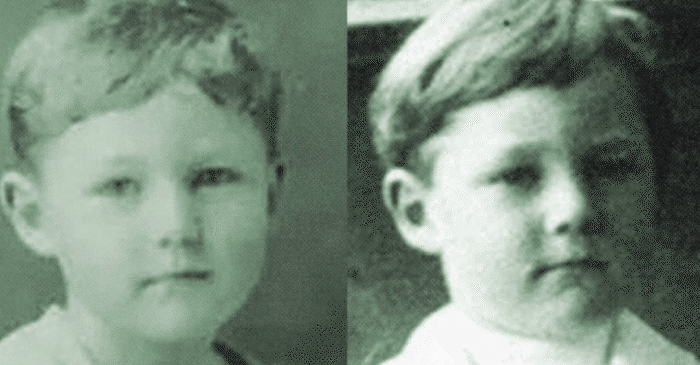 William Cantwell Walters, a worker who specializes in tuning and repairing pianos and organs, was accompanying the boy in. Walters told the police that his companion was Charles Bruce Anderson, his brother's illegitimate child with Julia Anderson, his family's longtime maid. Walters claimed that Anderson had given him temporary custody of her child while he was visiting his family in Mississippi.
Despite his protests, Walters was detained and transported to Opelousas to face trial for kidnapping, a crime punishable by death in Louisiana. The Dunbars were then informed by the authorities, and they immediately left for Mississippi to find the boy. The long-awaited return of "Bobby" to his parents would occur after eight long months.
Two reunions overshadowed by uncertainty
The Dunbars initially doubted the boy they were presented with was their son Bobby, according to several press accounts. Lessie herself is quoted as saying, "I don't know," after glancing at him. I'm not sure." In response, the boy reportedly broke down in tears, appearing to be terrified of the Dunbars. Press reports claimed that when he later encountered his younger "brother," Alonzo Dunbar, there was no reaction from the children.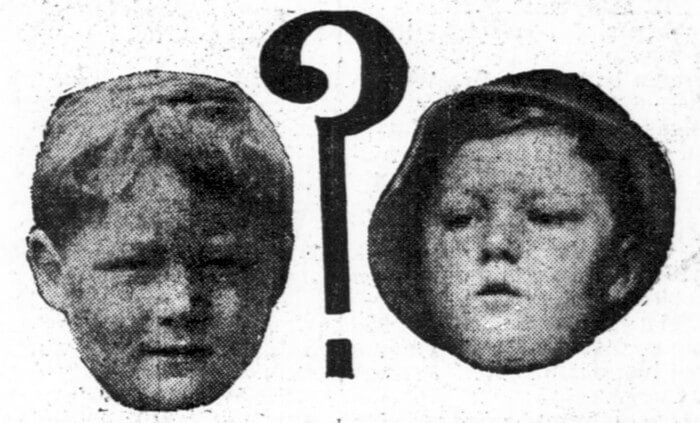 Lessie had the opportunity to bathe the boy the following day. She appeared to recognize the child's moles and scars but failed to notice the missing burn on his foot, despite which she was convinced that the child was her son. And so, on April 25, 1913, the Dunbar family returned "Bobby" to Opelousas, where there was a parade, brass bands, and a sizable celebration for all of the well-wishers on the courthouse square.

On May 1, Julia Anderson arrived in Louisiana after making arrangements with a New Orleans newspaper to support Walters' version of events and attest to his innocence. She had trouble recognizing the child as her son Bruce, just like the Dunbars had. The boy, on the other hand, seemed remote and detached from Anderson when he unexpectedly found himself in a large house filled with toys and a pony.
The next day, Julia Anderson was finally allowed to undress the boy, just as Lessie Dunbar had done before her. After looking at him more closely, Julia declared with certainty that he was her son Bruce and made an attempt to leave with him.
Her claims, however, were disregarded at this point because it was widely known that she had missed the boy the day before. Additionally, newspapers were criticizing her moral character because she was an unmarried mother - in the early 20th century, a situation that was disapproved upon by the majority of people.
The custody battle for the child
A defeated Julia went back to North Carolina because she couldn't afford to hire a lawyer to represent the boy in court, but she soon made a second trip to Louisiana in an effort to get Walters released from custody and get the boy back into her care.
This time, she was accompanied by additional Poplarville, Mississippi locals who claimed to be Walters' close friends and to have seen the boy there before Bobby vanished, dispelling any notion that he was the Dunbars' son.
Despite the testimony of these witnesses, the court decided in Lessie and Percy Dunbar's favor. From that point forward, the Mississippi boy was legally adopted as Robert Clarence Dunbar and went on to live a full life.
The fate of William Walters
After a two-week trial that was widely covered, Walters was found guilty of kidnapping Bobby Dunbar but was spared the death penalty and given a life sentence instead. Walters was sentenced to two years in prison, but his lawyer was able to have his conviction overturned, allowing Walters to have a new trial, which led to his release in 1915.
He spent the rest of his life in the public eye while maintaining his innocence. On April 7, 1945, he passed away from blood poisoning.
The fate of Julia Anderson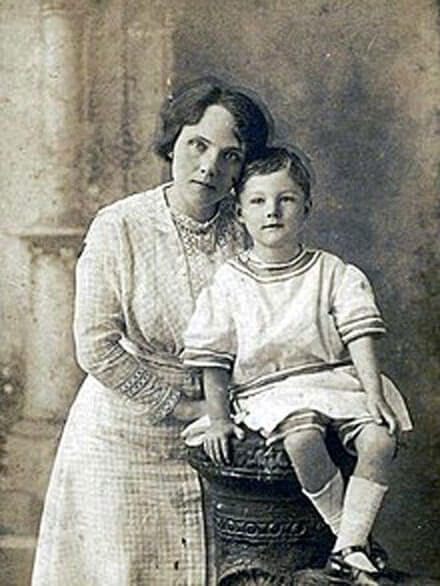 Julia eventually settled down in North Carolina, got married, had seven kids, and converted to Christianity. According to her descendants, she frequently mentioned Bruce and referred to the Dunbars as her son's shameless kidnappers.

Her only consolation was learning that the boy, whose parental rights she adamantly claimed, had been adopted by a wealthy family. He would lead a better life there than she could have ever hoped to provide for him. The boy was never seen by her again.
The Fate of Bobby Dunbar's
After the court's decision, little is known about "Bobby's" life except that he matured into a man, wed a woman named Marjorie Byars, had four children, and led a happy life.
The generational quest for the truth
In order to finally solve the mystery surrounding her origins, "Bobby Dunbar's" granddaughter Margaret Dunbar Cutright began an intensive four-year investigation. She teamed up with Linda Travers, one of Julia Anderson's seven children, and the two of them discovered an anonymous letter written by a woman who identified herself as "The Christian Woman."
This letter, written in support of Walters and Anderson, was initially delivered to the Opelousas courthouse. Margaret and Linda were motivated to learn the truth about what actually occurred in 1913 by what they read:
"Dear sir, in view of human justice to Julia Anderson and mothers, I am prompted to write to you. I sincerely believe the Dunbars have Bruce Anderson and not their boy. If this is their child, why are they afraid for anyone to see or interview him privately?
I would see nothing to fear, and this seems strange. The Dunbars claim that if this had been their own child and he had been gone eight months, do you think his features would be so changed that they would not know him only by moles and scars? This is a farce. If the Dunbars do not know their child, who has only been gone eight months by his features, why, they don't know him at all."
Margaret was persuaded by these words that there was a good chance the child discovered in Mississippi was Bruce Anderson and not Bobby Dunbar after all. She was aware that there was only one way to learn more.
Margaret asked her father, Bob Dunbar, Jr., to provide a DNA sample in 2003, and he sent it to a lab where it was compared to a sample provided by Bobby Dunbar's brother Alonzo's son. The test was certain to reveal whether the two men were first-degree cousins or not because the Y chromosome is passed almost unchanged from father to son.
The result was conclusive: no match.
There is no doubt that the boy discovered in Mississippi in 1913 had absolutely nothing to do with the Dunbars. He was most likely Charles Bruce Anderson, Julia Anderson's son. DNA testing was also carried out to see if this was true, but the outcomes were ambiguous. The boy's true identity might never be determined.
The aftermath
The entire "Dunbar" family was shocked by the test results. A hard pill to swallow for each and every one of them was the sudden realization that their lineage was founded on a major error; some didn't even know Margaret was leading an investigation to solve Bobby's case.
The real Bobby Dunbar, according to Margaret Dunbar Cutright's 2008 speculation, most likely fell into Swayze Lake, drowned, and had his body eaten by alligators. Other writers hypothesized that the Dunbars may have used the Mississippi boy to cover up their crime by either accidentally causing their son to vanish or doing so on purpose.
Whichever the case, there is still one more puzzle to be answered: Did the boy know the truth? Was he old enough to understand that he had found himself in a totally different family? Was he aware that the individuals who drove him there were strangers? Was that the first time he had ever seen Julia Anderson, or did he recognize her? Did he ever have any doubts about who he was?
When asked how he knew he was Bobby and not someone else, Bobby Dunbar, Jr. recalls having a conversation with his father, Robert "Bobby" Dunbar, in 1954. His father gave him a rather evasive response as he studied him:
"I am aware of who I am, and you are also. Nothing else alters the situation.
He didn't seem to care as much about his ancestry as he did about the quality of his character. Or perhaps he had grown weary of spending his entire life thinking about a problem that he knew he would never be able to solve.
On March 8th, 1966, at the age of 57, "Robert Clarence Dunbar" passed away from heart disease in a hospital in Houston. In Opelousas, Louisiana's Bellevue Memorial Cemetery, his mortal remains are interred next to those of his wife.