Polish troops raised an orphaned bear cub during WWII. He enjoyed drinking beer, and was trained to salute. He became officially enlisted as a member of the forces, and helped carry artillery during battle.
When Wojtek informed a Polish army unit in 1942 that there was a spy in their camp, he won the respect of the soldiers.
The Polish soldiers were traveling through the Middle East on their way back to Europe after being liberated by Russia following the German invasion in 1941. It wouldn't be unusual to add additional members during such a journey, but Wojtek's situation was unique because he was a bear.
Wojtek, whose mother is said to have been killed by hunters, was purchased by Polish forces while they were in Iran and finally enlisted in the 22nd artillery supply unit of the Polish II Corps in 1942.
He stayed with them as they crossed into Egypt from Iraq.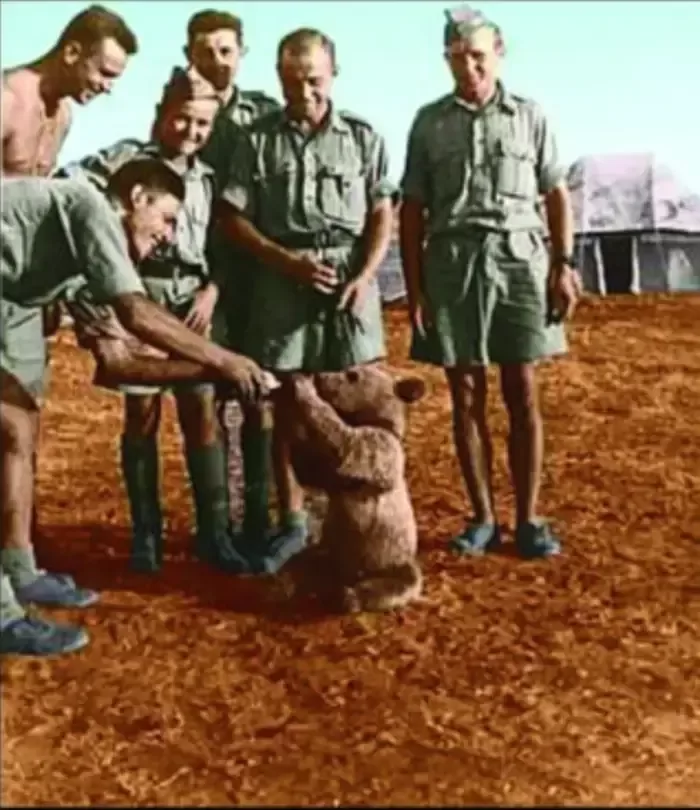 In order for Wojtek to board a ship bound for Europe in 1943, the Poles formally recruited him as a private, complete with a pay book and serial number.
Wojtek received double rations and finally weighed well over 400 pounds.
Wojciech Narebski, a Polish soldier who served with Wojtek for three years during the war, told the BBC in 2011: "He was like a child, like a small dog. He was given milk from a bottle, like a baby. So, therefore, he felt that these soldiers are nearly his parents and therefore he trusted in us and was very friendly."
They both had the same name, Wojtek, which is a short form of Wojciech and meaning "happy warrior."
Iain Harvey, an animator and the executive producer of the 1982 television adaptation of Raymond Brigg's children's story "The Snowman," which received an Oscar nomination and is still broadcast on British television each Christmas, is now telling Wojtek's story in an animated film.
The bear smoked, drank, and wrestled with soldiers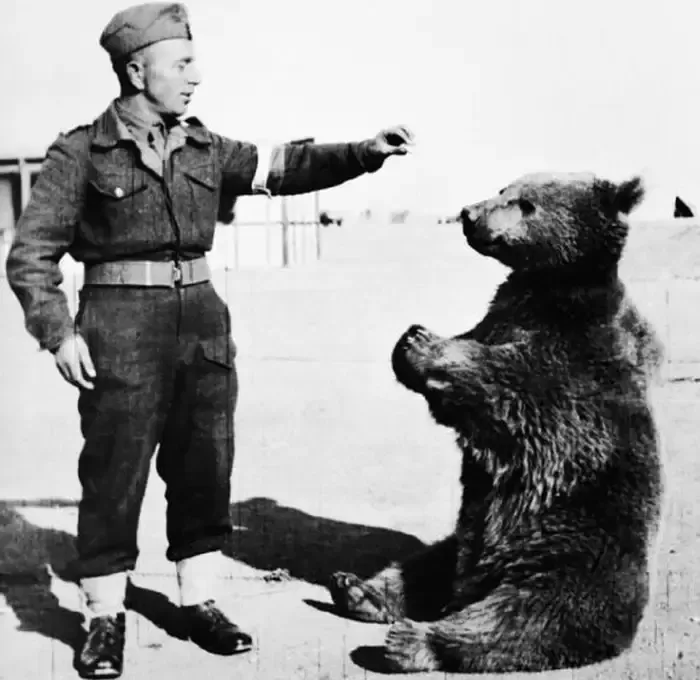 Harvey told the Times of London this week that when he first learned about Wojtek, he believed the tale to be "pure imagination." "Having a genuine piece of magic is wonderful."
Wojtek eventually achieved the rank of corporal and took on the role of the unit's mascot.
The bear, who also enjoyed smoking and drinking, would engage in boxing and wrestling matches with soldiers. One bottle was little to him, Narebski told the BBC. He wasn't intoxicated and weighed [440 pounds].
He was "extremely quiet, quite peaceful," according to Narebski, and had been trained not to pose a threat to anyone. However, he didn't get along with a second bear or a monkey that the soldiers had also adopted.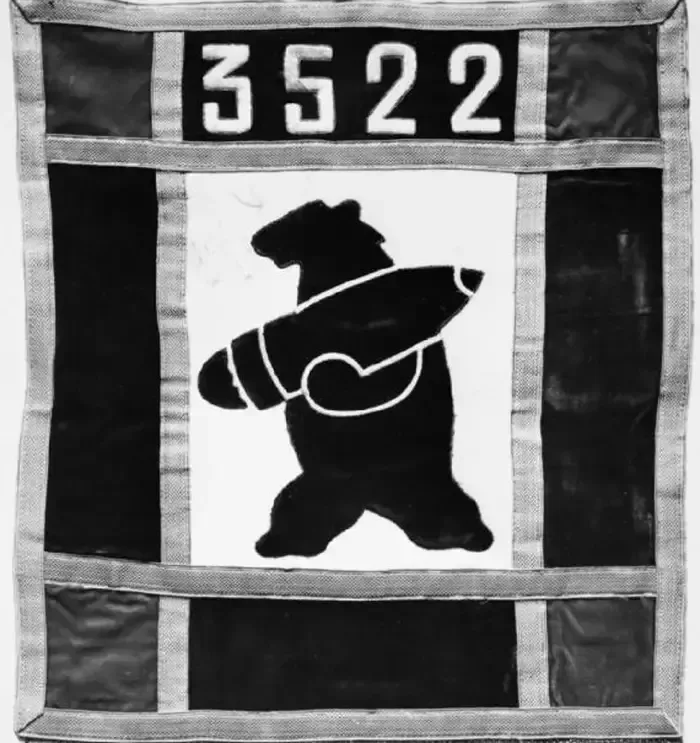 Narebski told the BBC that Wojtek was a source of encouragement for the group. "From a psychological standpoint, it was crucial for people who are far from their family and their nation of origin."
But throughout the battle in Italy, he was more than just pleasant company.
At the Battle of Monte Cassino, a British soldier remarked that he was shocked to witness the six-foot bear transporting artillery shells to replenish the Allied forces. Wojtek was depicted with a shell on the company's patch as well.
Before the Italian Battle of Bologna, in April 1945, Narebski last saw Wojtek.
The bear was relocated to the Edinburgh Zoo when his regiment was demobilized there in Scotland.
He lived at the zoo until his death in 1963 at the age of 21. There, he was frequently visited by former members of his unit.
When Narebski returned to Poland, the Polish government had imposed limitations that made it difficult for him to communicate with his former allies, both human and bear.
However, he never forgot about Wojtek.
Narebski told the BBC, "It was quite pleasant for me to think of him. I thought of him as my older brother.