The world's only spotless giraffe was born at a zoo in the United States. The giraffe born without spots on July 31 is the only one of her kind on Earth.
One of the most unusual sights in the animal kingdom has appeared in the unlikely setting of a Tennessee zoo, which has hosted the birth of what is thought to be the world's only singularly colored giraffe.
The female giraffe, born on July 31, is a uniform brown color, without the unique patched pattern that giraffes are known for, along with their extraordinarily long necks. Brights Zoo stated that the giraffe is already 6ft tall and is being cared after by her mother and zoo workers.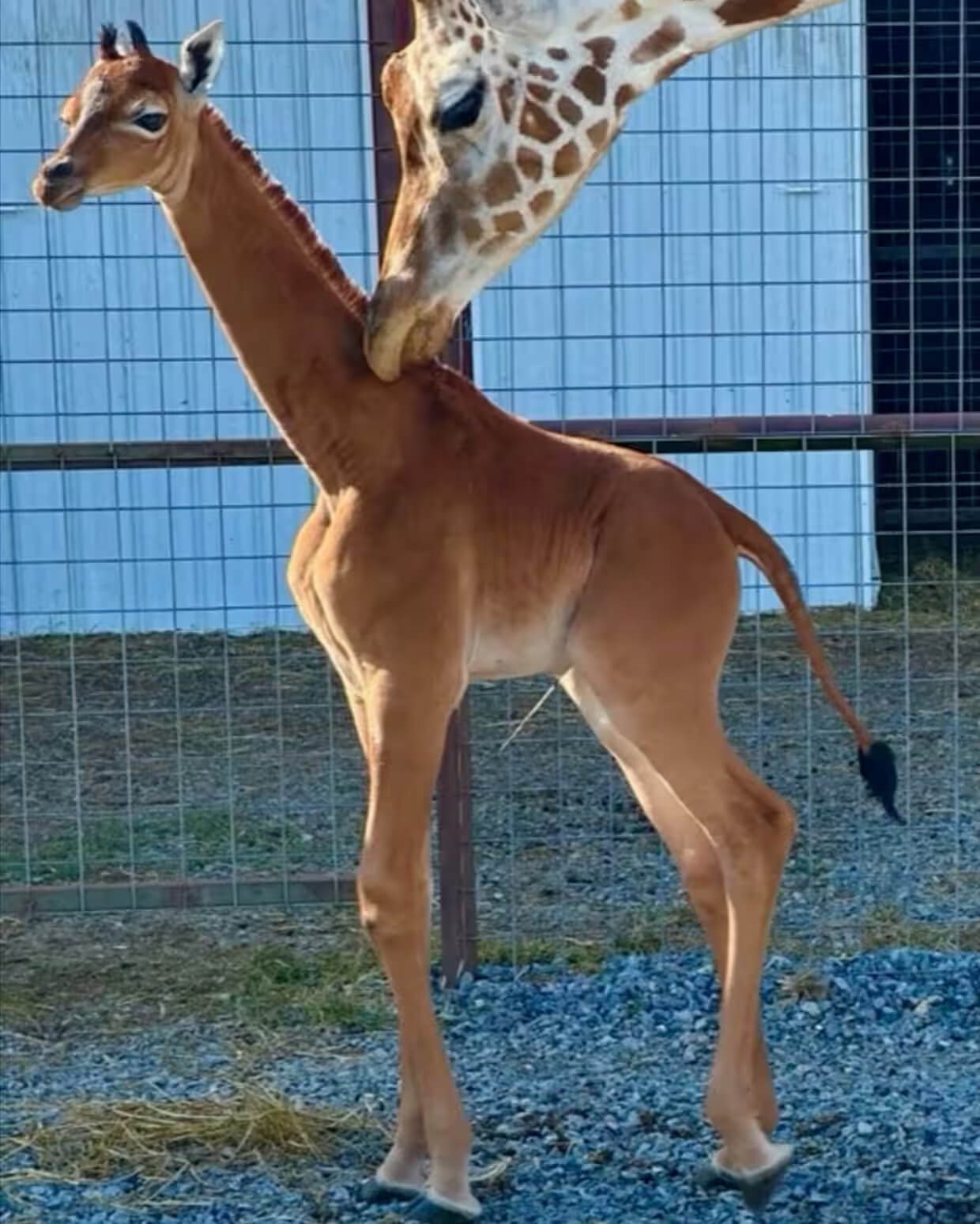 Because giraffes are rarely born without their mottled appearance, which primarily serves as a form of camouflage in the wild, the zoo believes the giraffe is one of a kind.
The skin beneath the spots also has a network of blood vessels that allows giraffes to release heat through the center of each patch, allowing them to regulate their body temperature.
Except for the Tennessee newcomer, each giraffe has a distinct patch pattern, which researchers believe is inherited from their mothers.
Brights Zoo said it hoped the unique birth would draw attention to the issues that giraffes confront across the world. The world's tallest mammal is threatened by habitat fragmentation in Africa, as well as illegal poaching.
"The international coverage of our patternless baby giraffe has created a much-needed spotlight on giraffe conservation," Tony Bright, the proprietor of Brights Zoo, told local television news station WCYB. "Wild populations are silently slipping into extinction, with 40% of the wild giraffe population lost in just the last three decades."