A man who became lost in the desert disassembled his broken-down car and turned it into a functional motorcycle, which he used to escape.
Emile Leray, a Frenchman, was driving his Citroen 2CV—a lightweight vehicle similar to the Tata Nano, but with a debut in the 1940s—alone through Morocco in 1993. He was on his way to Tilemsem when Moroccan authorities stopped him and ordered him to turn around due to disturbances in the city of Tan-tan.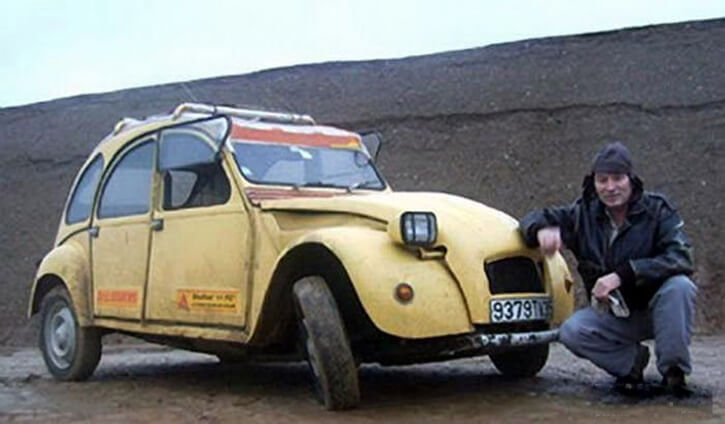 Despite turning around, he was determined to get to Tilemsem. He made the decision to avoid Moroccan authorities by going the long way around. He eventually found himself through rural terrain without any roads. He pushed his automobile, which had already become very heavy from the supplies he was taking on his own trip, to the limit in an attempt to escape the forces.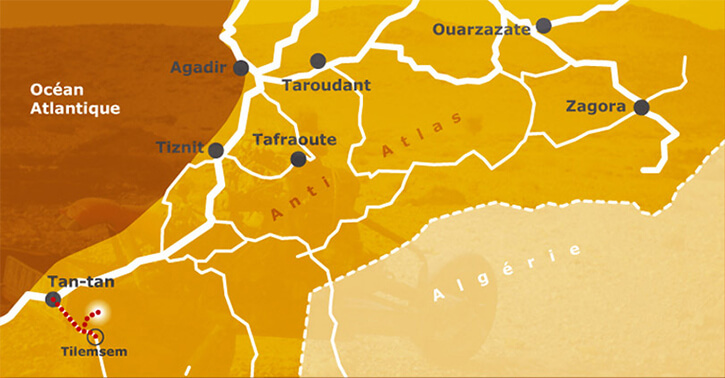 However, Murphy's law intervened and the automobile slammed into a stone so hard that the swing-arm and axle were broken. The automobile was standing still. He concluded that the best course of action was to turn the car into a motorcycle and ride it to safety because he was far from civilization and frightened of getting arrested.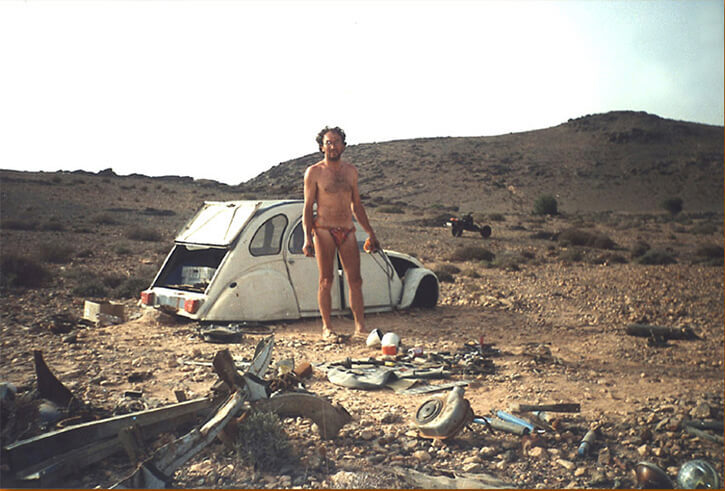 He took the body off the automobile and set it up as a temporary tent to work on the motorcycle. The engine and transmission were placed in the middle of the chassis after it was shortened and the wheels were reattached to the ends. This "motorcycleseat "'s was made from a car's bumper! He even fastened the car's license plate to the bike. He had intended to complete all of this work in three days, but it took him twelve.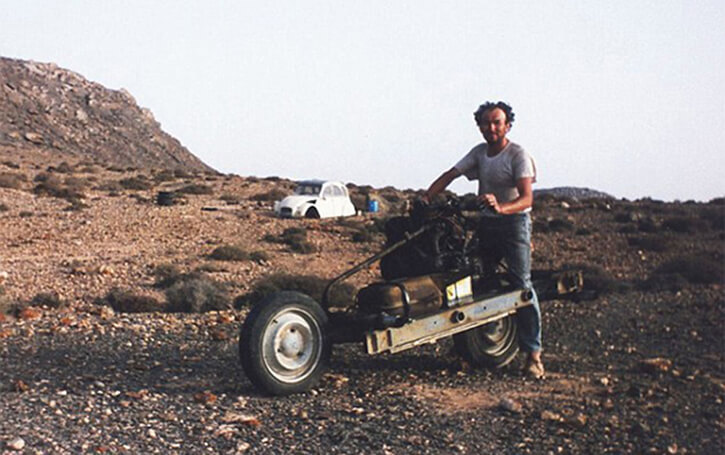 The astonishing part is that he accomplished this without using any tools. He may have benefited from having electrical training and prior experience traveling in Africa. Still, given the circumstances, this is a success.