A grandson invented an award winning Water Candy "Jelly Drops" to help Granda with Dementia. This Jelly Drop are 95% water, have extra electrolytes, sugar-free, and are popular among seniors, persons with Alzheimer's, and other people who have struggle staying hydrated.
The tempting treat to increase water intake is jelly drops.
An ingenious, prize-winning candy called Jelly Drops was created to help people who have trouble drinking enough water to stay hydrated. They are made with 95% water, have extra electrolytes, are sugar-free, and are popular among seniors, persons with Alzheimer's, and other people who have trouble staying hydrated. They are also wonderfully flavorful and refreshing.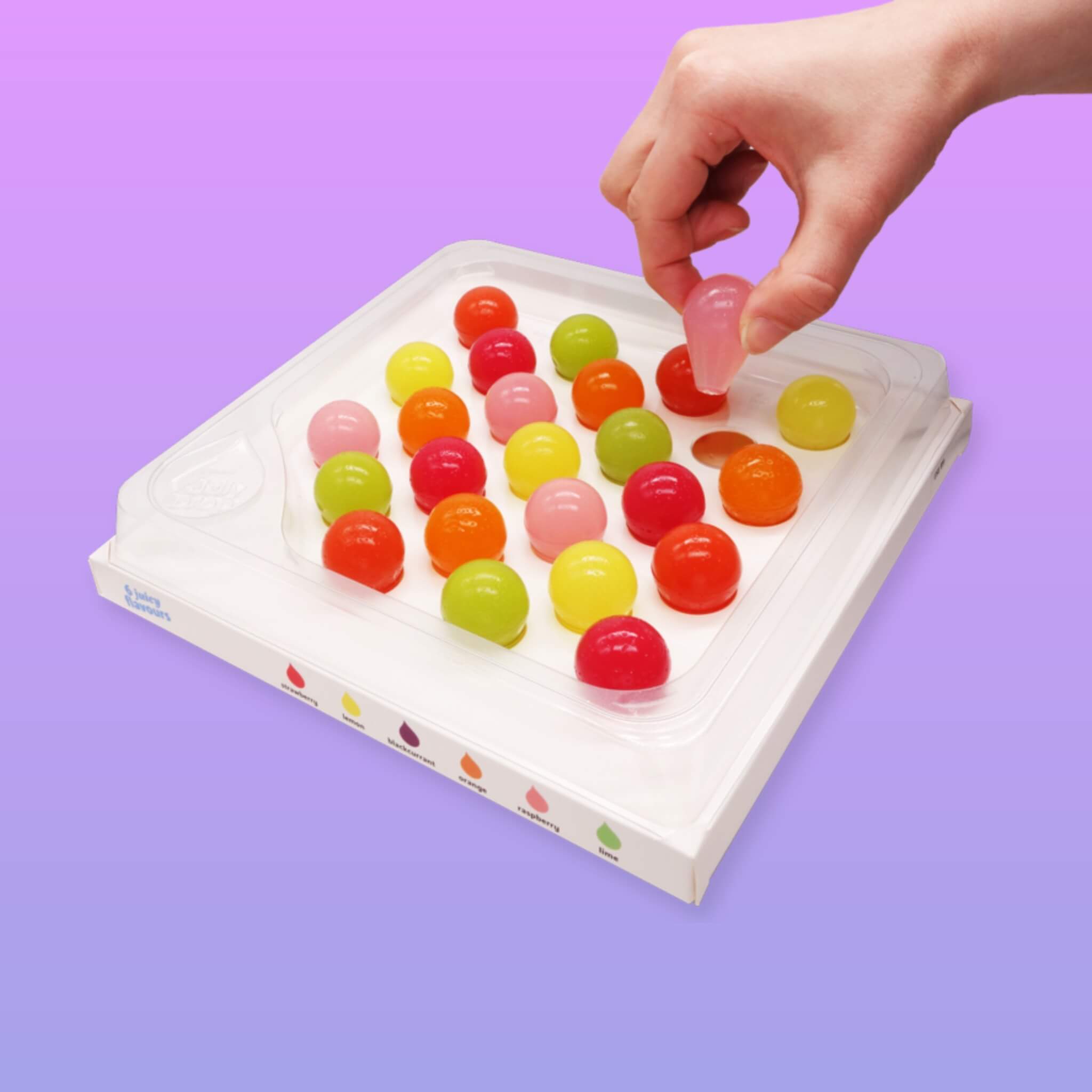 Brilliant jelly drops prevent dehydration in people with dementia. Inventor's grandma had dementia and didn't drink enough, so the devoted grandson invented these brilliant jelly drops. Source: JellyDrops.com
Numerous people now have the ability to independently top off their water intake thanks to Jelly Drops.
The severe dehydration that his dementia-stricken grandma Pat experienced while being transported to the hospital gave inventor Lewis Hornby the idea for water candy. They were initially introduced in the UK in 2020 after spending a month at her nursing home, and following 18 months of research and development and a surge in demand, they will be offered in the US starting on April 26th, 2022.
The bite-sized candy has a substantial, yet smooth texture that encourages autonomous hydration in those who may not be aware they are thirsty or who might otherwise need assistance to drink. It has an attractive, colorful design and an easy-to-handle teardrop form.
Jelly Drops have enabled many people to increase their water intake on their own and have received numerous honors for their outstanding contribution to the dementia and senior communities. They also foster healthy interactions between caregivers, relatives, and patients.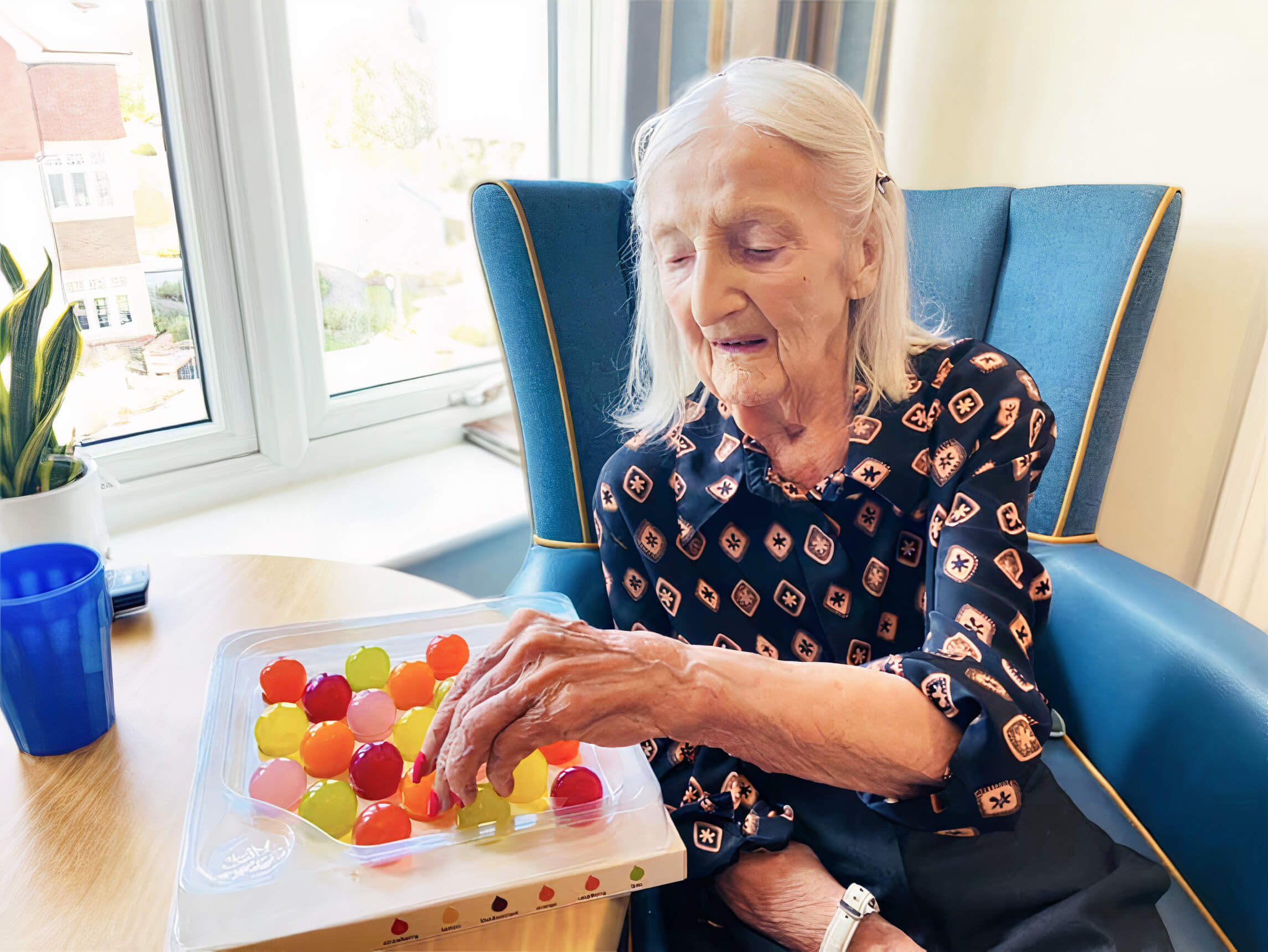 Jelly drops are sweets that are 95% water, sugar free and designed to help people support their hydration. With an eye-catching colorful design and a teardrop shape that is easy to handle, the bite-sized candy has a solid, yet smooth texture. Source: JellyDrops.com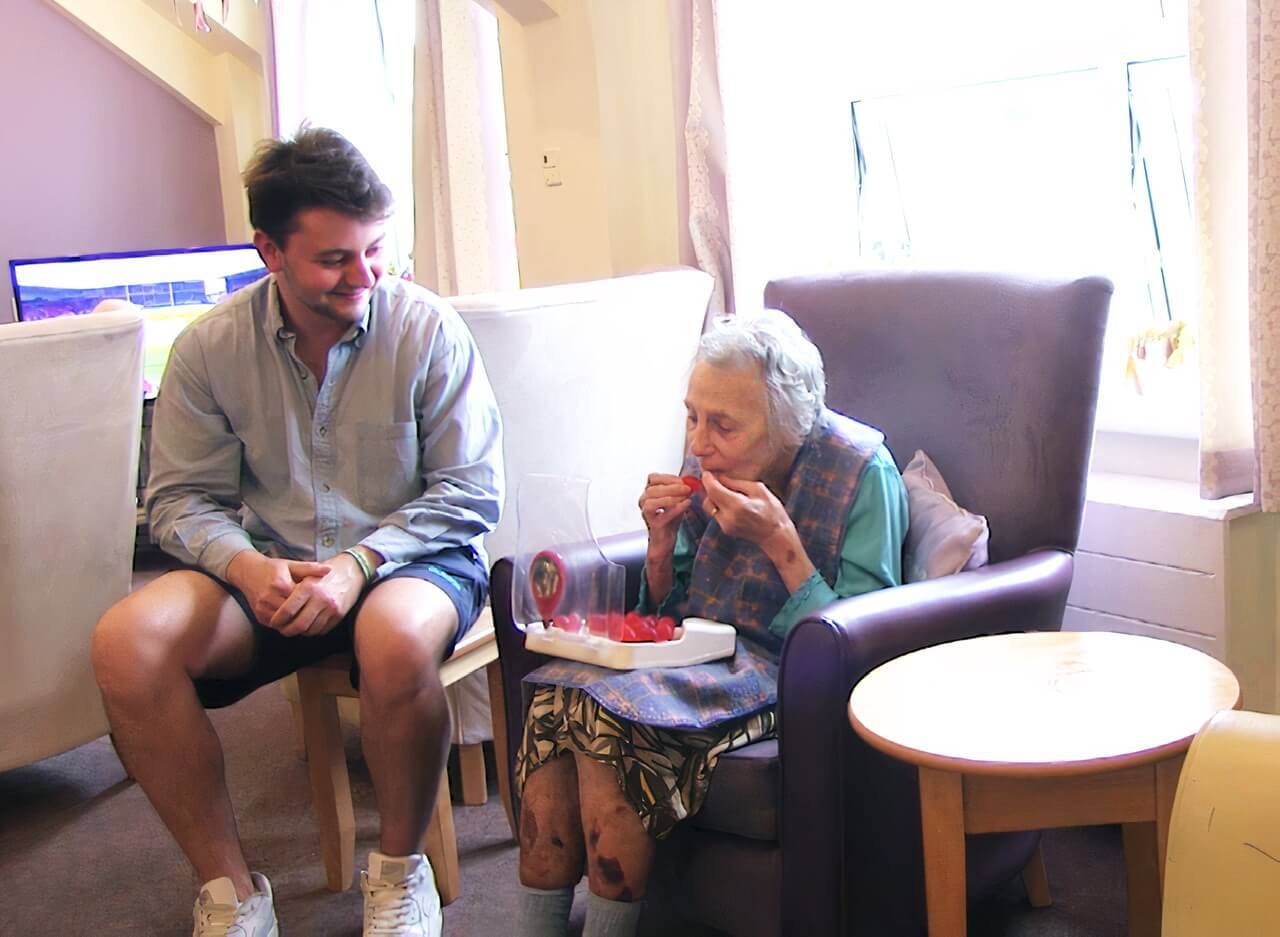 The candies encourage independent hydration in those who may not realise they're thirsty or otherwise would require assistance to drink. They may not recognise cups or have the dexterity to use them. But Hornby realised many of the residents enjoyed eating sweets, and that's what gave him the idea to create a solid form of hydration in the form of a treat. Source: JellyDrops.com
Founder Lewis Hornby's bio
Lewis Hornby, a 27-year-old designer and innovator with accolades, is passionate about advancing social justice. He worked on a number of social impact initiatives while pursuing his studies in innovation design engineering at Imperial College London and the Royal College of Arts, including co-founding the clean air technology business Pluvo in 2017.
When his dementia-stricken grandma had to be hospitalized for dehydration in 2018, he lost concentration. The first Jelly Drops were created after the student, who was 24 at the time, spent a month in her nursing home trying to figure out how to drink more water.
Lewis spent 18 months studying and developing the product before making Jelly Drops available to the general public in the UK in 2020, with the support of the Alzheimer Society's Innovation Accelerator Program, a number of important prizes, and extensive global recognition.
Lewis has shared his grandma's story on a number of international venues, including the BBC News, Sky News, and the TED X stage, and he continues to raise awareness of the dangers of dehydration among the elderly and those suffering from dementia.
Lewis has master's degrees from Imperial College London, the Royal College of Art, and the University of Bristol. He has won numerous honors, such as the Meaning-Centred Design Award, the Snowdon Award for Disability, and the Dementia Care Innovation Award. He currently leads the continued research and development of Jelly Drops as Chief Product Officer.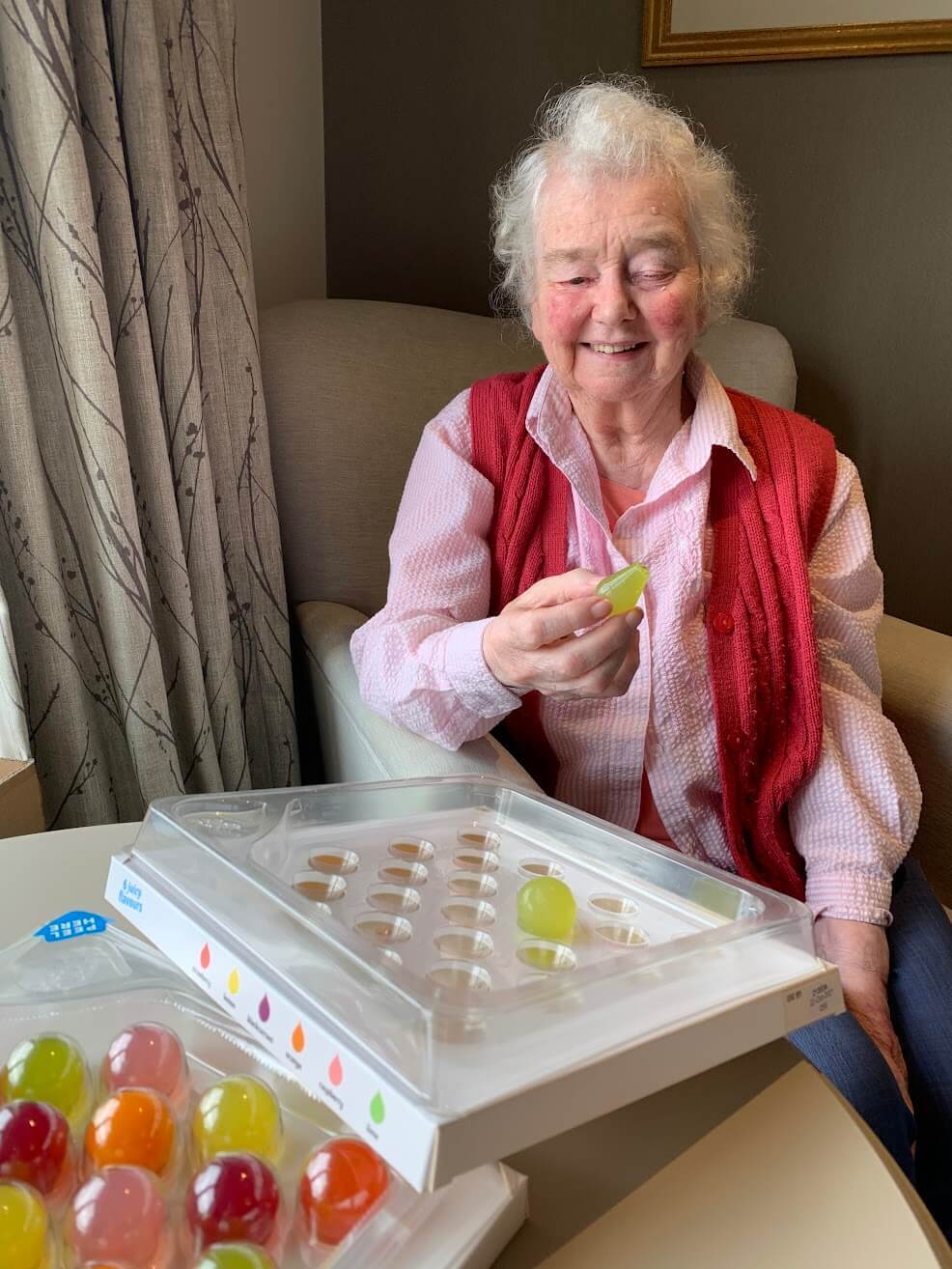 "I didn't want them to be sort of overly medicalised or have a stigma associated with them, really." says Hornby. "They are just sweets that anyone can enjoy." Source: JellyDrops.com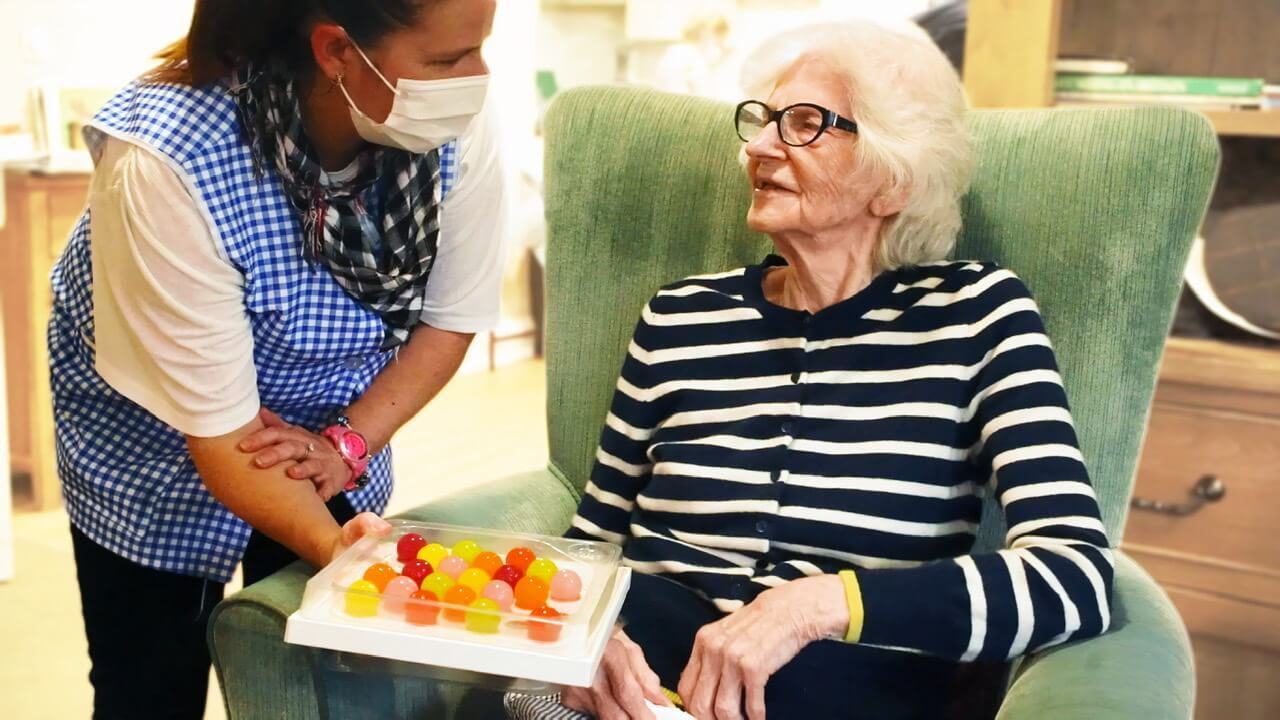 Empowering countless people to top up their water intake independently. Jelly drops generated positive interactions between carers, families and residents. Source: JellyDrops.com
The ingredients and nutritional values of jelly drops
Ingredients:
Water (95%), Maltodextrin, Gelling Agents (Gellan Gum, Xanthan Gum, Locust Bean Gum, Acacia Gum, Agar), Dextrin, Electrolytes (Sodium Citrate, Sodium Chloride, Potassium Chloride), Natural Flavourings, Colours (Curcumin, Paprika Extract, Concentrated Carrot Extract, Copper Chlorophyllin), Spirulina Extract, Flavour Enhancers (Lactic Acid, Malic Acid, Citric Acid), Sweetener (Sucralose), Preservatives (Potassium Sorbate, Sodium Benzoate).
Nutritional values per 100g (312g in each tray):
Energy: 54kJ/13kcal
Fat: 0.0g
of which saturates: 0.0g
Carbohydrates: 3.7g
of which sugars: 0.0g
Fibre: 1.2g
Protein: 0.0g
Salt: 0.17g
These rehydration droplets remind us of Ooho, the edible drink-pods distributed at the 2019 London Marathon and made of ground-breaking material extracted from brown seaweed, one of nature's most renewable resources. You can eat the stuff, or it will naturally biodegrade in 4 to 6 weeks. There are no microplastics in it.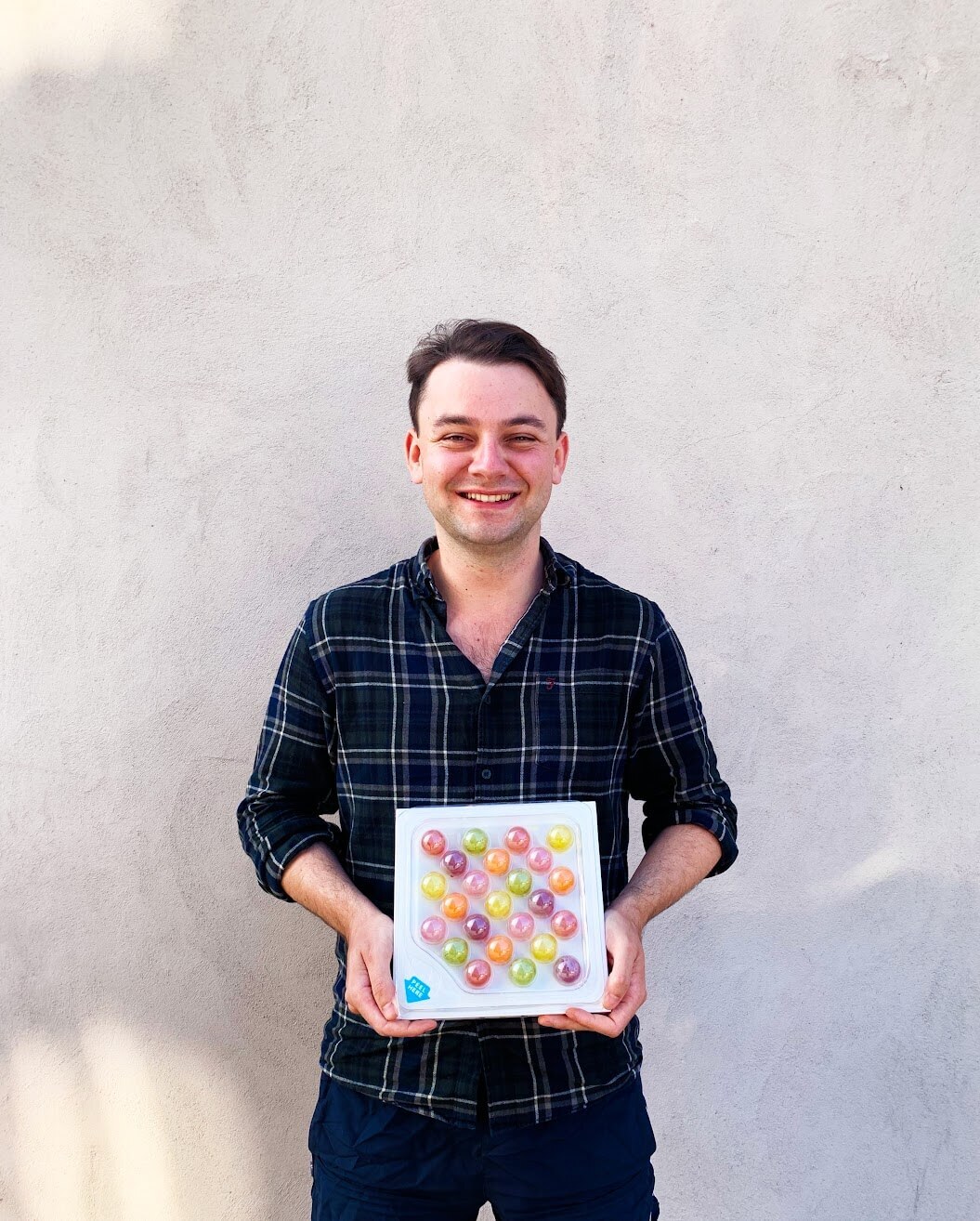 Lewis continues to spread awareness of the risks of dehydration in the elderly and those with dementia. It began when then 24-year-old student Lewis spent a month in his grandma's care home to find a solution to her lack of water intake, resulting in the invention of the very first Jelly Drops. Source: JellyDrops.com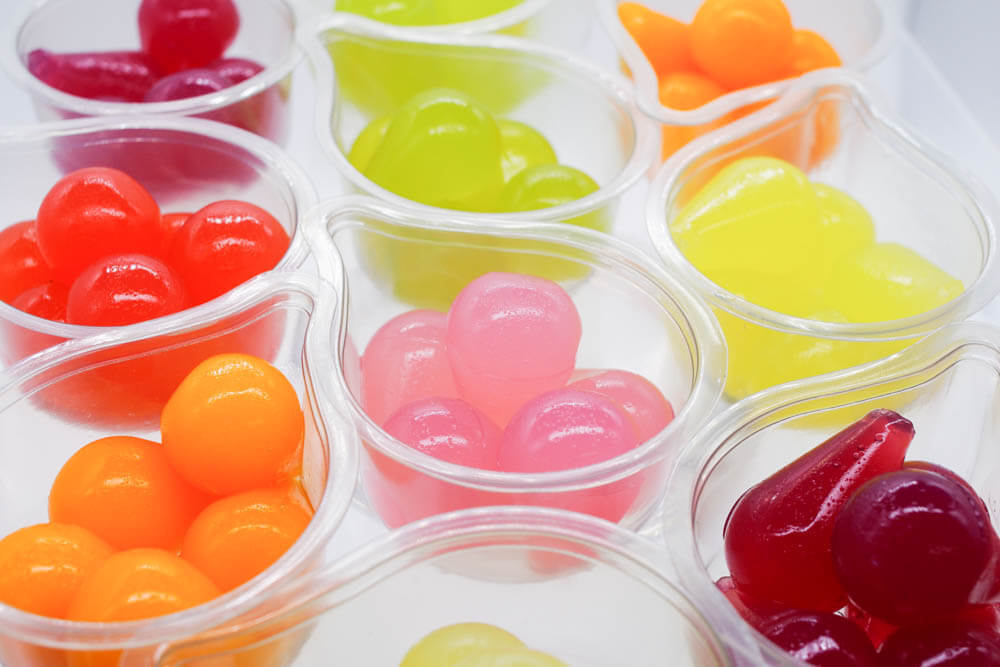 They were first launched in the UK in 2020, now also available in the US. "It's been really fantastic since launch to see so many people enjoy them as much as grandma. And that we're very fortunate to have a lot of people in the community that share their stories with us." Source: JellyDrops.com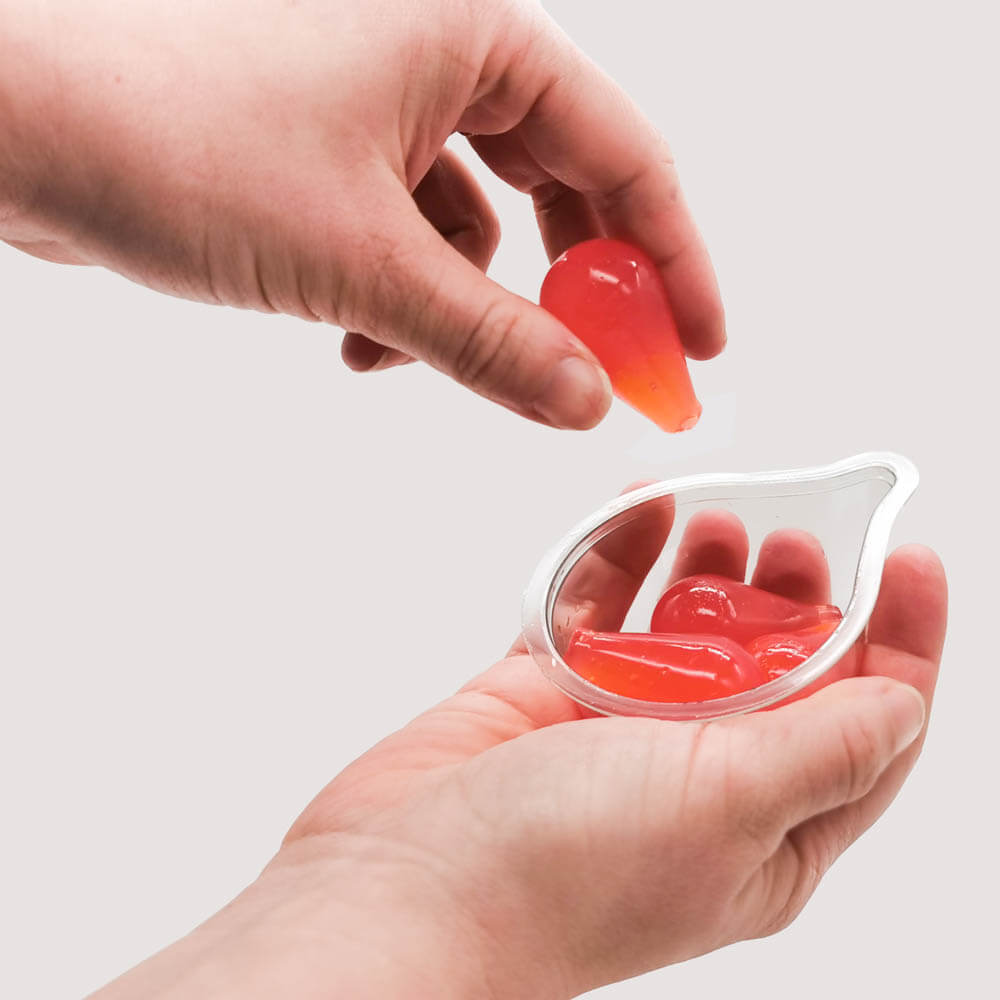 Jelly Drops come in six tasty flavours: strawberry, raspberry, blackcurrant, orange, lime and lemon. Only natural flavours and non-artificial colours! With a fantastic solid, but smooth, texture – these sweets do not have a liquid centre – encouraging independent hydration for all, through a delicious snack. Source: JellyDrops.com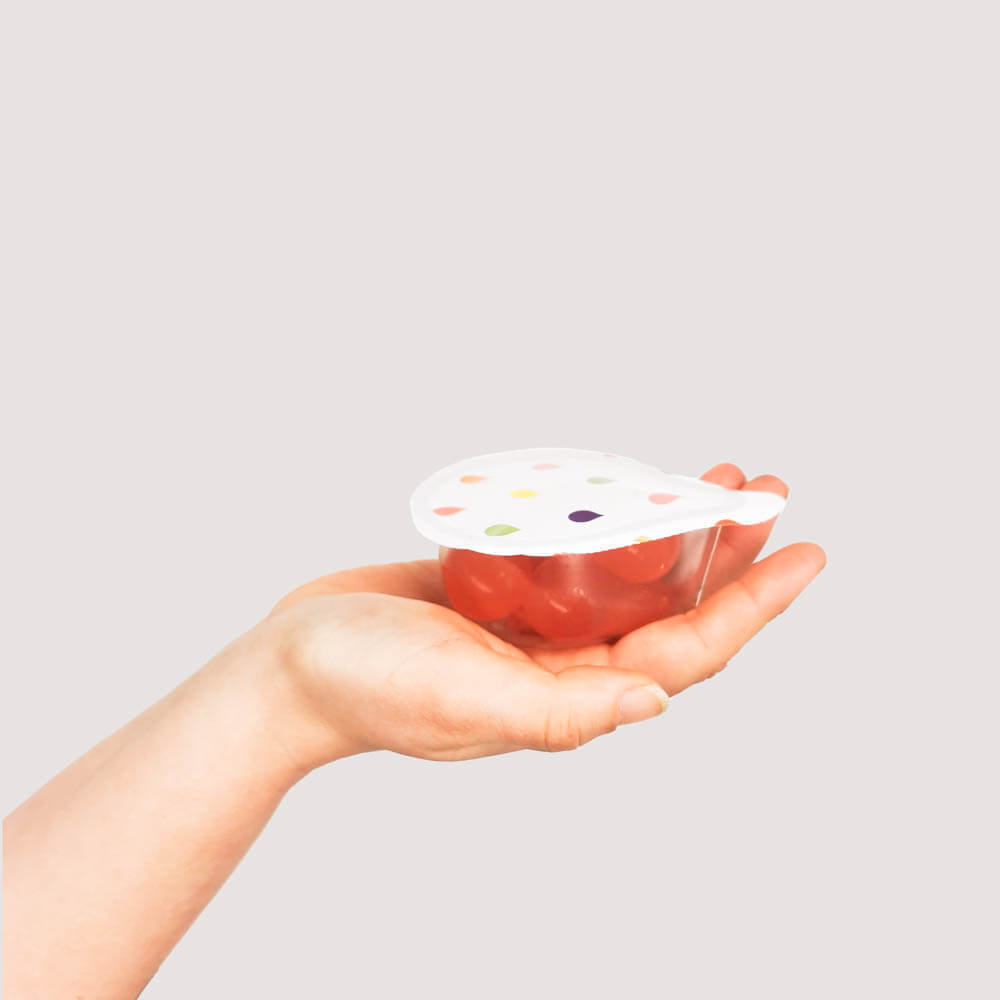 Tackling a major dementia struggle. From the inability to hold cups to not equating thirst with drinking, it is often hard to ensure loved-ones do not become dehydrated. They're 95% water, sugar free and vegan with added electrolytes. Source: JellyDrops.com